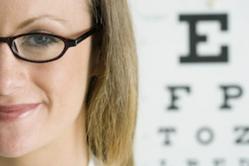 We want people to come to our website and use it as a resource for all of their eye care needs
Columbia, MD (PRWEB) June 26, 2013
The owners of http://www.EyeDoctorColumbiaMD.net announced the opening of their new website. The purpose of this website is to help educate the public about eye health and to allow patients to easily schedule eye exams.  The website offers a simple user interface and elegant design enabling users the ability to find useful information related to general eye health information, eye health, contact lenses and stylish frames.
The website owners are planning on adding more content focused on helping patients identify what makes a great eye doctor stand apart from a mediocre optometrist.  They also plan on creating a segment of the website dedicated to allowing featured optometrists to offer promotions and discounts to patients.
Webmaster, Brett Lewis, said, "Our goal is to add a patient review section on the site so new patients can select an eye doctor and schedule an eye exam based on reviews of that optometrist from existing patients. Not just based on photos and a generic, typical doctor bio." Lewis said they expect the patient review enhancements to be implemented on the website by the 3rd quarter of 2013.
According to Lewis, "There is a strong need for the public to be able to find the best eye doctors in Columbia MD, especially given the plethora of choices.  This site was developed, and will continue to be developed, with the goal of helping patients find the best optometrists to protect their most important sense -- their eye sight."
Another planned enhancement is the addition of an eye glass selection tool. This tool will help individuals select the best looking eyeglasses based on their face shape and eye correction needs. Lewis states, "We want people to come to our website and use it as a resource for all of their eye care needs, from obtaining general eye care information to selecting glass frames to actually booking an appointment with a trusted eye doctor in Columbia MD."