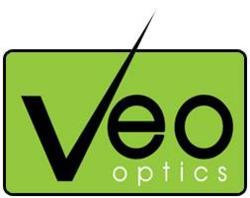 The Geary boutique is in the perfect location for those visiting the San Francisco theaters and art galleriesAdd a quotable
San Francisco, CA (Vocus/PRWEB) April 07, 2011
Veo Optics is opening their newest San Francisco store in the artistic center of San Francisco on May 1, 2011. The San Francisco designer eyewear boutique has refined the eyewear industry into a luxury experience and is expanding to 454 Geary Street in the historic San Francisco Theater District. This new location will carry over 1,500 unique frames and employ a knowledgeable and attentive staff.
The new boutique will provide more accessibility to the company's growing fan base of visitors, locals and A-list celebrities. James Peo, celebrity stylist and owner of Veo Optics, is excited about the expansion.
"The Geary boutique is in the perfect location for those visiting the San Francisco theaters and art galleries," said Peo. "With our careful attention to face shape, personal style and profession, we believe that our approach to eyewear is artistic as well."
The new San Francisco eyeglass store will also feature an on-site lab. "Our lab enables us to grind and laser trace lenses, heat and restructure frames and repair glasses faster than if it were off-site," said Peo. "Most importantly, we want everything we provide, from services to merchandise, to meet or exceed customer expectations. Horizontally integrating to include an on-site lab allows us to ensure the highest quality of every repair."
The Veo Optics on-site lab helps the company deliver on their customer satisfaction guarantee. Their store policy states that customers have three full months to wear and love their new specs. If they simply don't, Veo will restyle them and pay for the lenses in the new frame.
"It is rare that someone leaves with a pair of glasses that hasn't been modified in some way to fit that customer's unique needs and preferences," said Peo. "An on-site lab is critical to customer satisfaction."
For more information about Veo Optics' new Theater District boutique or any of their products and services, call them at (415) 692-7686, visit their website at http://www.veooptics.com or come by the Castro neighborhood store at 2101 Market Street at Church or the Marina neighborhood store at 1799 Union Street at Octavia in San Francisco.
About Veo Optics San Francisco
Since 2009, Veo Optics has fitted locals and visitors with high quality designer frames and prescription lenses in the San Francisco Bay Area. Their onsite, state-of-the-art lens lab allows Veo Optics to produce high quality lenses at reasonable prices. Veo Optics also repairs frames and lenses.
# # #