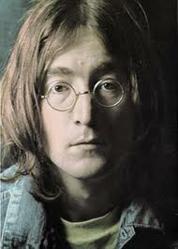 Buddy Holiday, Tina Fey, John Lennon, Johnny Depp and Lady Gaga have used their glasses to express their personality and style
San Francisco, CA (Vocus/PRWEB) June 10, 2011
With recent technology advances in vision correction, many opt out of buying glasses in favor of laser surgery or contacts. However, Veo Optics maintains that glasses can be used to create an iconic, personal look. The San Francisco designer sunglass and eyewear boutique explains how the specs of five celebrities became an essential part of their famous faces.
Buddy Holiday's black, plastic frames were part of his performance identity. Today, donning a pair of plastic frames in the retro style of this classic rocker creates musical credibility. The style is ubiquitous and musicians from Elvis Costello to Kanye West carry it forward.
John Lennon's signature glasses reflected his peaceful activism and musicianship. The round, wire-rimmed frames were retro even when he first wore them, but since they appeared on the cover of "Let It Be," Lennon's "groovy gold" glasses have never gone out of style.
More recently Lady Gaga's futuristic sunglasses denote her funky, envelope-pushing sense of style. The retro-robotic shades worn in her video "Just Dance" have become a cult-classic and her use of Alexander Wang's cat eye frames propelled the trend forward. Her eyewear choices perfectly reflect her original and futuristic style.
Leaving the music world, Tina Fey's frames are also a key part of her image. The actor's black, plastic, horned-rimmed-esque glasses convey her subtle hilarity and intelligence. Her eyewear is also used in her acting to change characters. With a small switch to a frameless style, Tina becomes a Sarah Palin.
Finally, Johnny Depp, the star of "Edward Scissorhands" and "Pirates of the Caribbean" is rarely seen without his signature round, retro, tortoise-shell frames. His signature glasses convey a sense of mystery, intelligence and allure.
"Buddy Holiday, Tina Fey, John Lennon, Johnny Depp and Lady Gaga have used their glasses to express their personality and style," said celebrity stylist and owner of Veo Optics James Peo. "Veo Optics helps customers do the same."
At Veo Optics, celebrity stylists helps customers reproduce the look of any of these famous faces or create their own. With more than 4,000 frames in stock, there is no shortage of inspiration for either approach.
For more information about Veo Optics, call them at (415) 861-2020, visit their website at http://www.veooptics.com or come by the Castro neighborhood store at 2101 Market Street @ Church or the Marina neighborhood store at 1799 Union Street @ Octavia in San Francisco.
About Veo Optics San Francisco
Since 2009, Veo Optics has fitted locals and visitors with high quality designer frames and prescription lenses in the San Francisco Bay Area. Their onsite, state-of-the-art lens lab allows Veo Optics to produce high quality lenses at reasonable prices. Veo Optics also repairs frames and lenses.
# # #