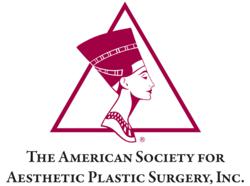 New York, NY (PRWEB) April 14, 2013
Is it possible to create a lasting, "ideal" brow using minimally invasive techniques? An international group of panelists will convene at the Annual Meeting of the American Society for Aesthetic Plastic Surgery (ASAPS), being held April 11-16, 2013, in New York, NY, to discuss their success with minimally invasive brow shaping approaches. "Simplified Techniques for Restoring Brow Aesthetics (Minimal Brow Shaping)" will be moderated by Richard J. Warren, MD, and feature panelists Armando Chiari, Jr., MD, Tancredi F. D'Amore, MD, FACS, Alain Fogli, MD, and Tunc K. Tiryaki, MD.
"Surgeons have come to realize that the aggressive brow lifting procedures of the past did not impart a natural look," said Dr. Warren of Vancouver, British Columbia, Canada. "It turns out that only minimal changes to brow shape and position can make a big aesthetic difference. Women have known this for years. That's why they pluck their eyebrows."
Each plastic surgeon on the panel has developed a minimally invasive procedure to alter brow aesthetics and to rejuvenate the upper third of the face. The different procedures will be compared head to head, and panelists will demonstrate the long-term results of their approaches by presenting four cases with at least six months of follow up from the time of surgery.
"Minimal brow shaping is possible," said Dr. Fogli of Marseille, France. "For an optimal outcome, the approach must be personalized for the patient and often requires a combination of surgical and non-surgical techniques."
Restoring and defining the brow requires consideration of many parameters, including brow position, shape, symmetry, thickness, structure, and distance between the eyebrows. The brow also needs to be considered during evaluation of patients seeking blepharoplasty (cosmetic eyelid surgery), since failure to correct ptosis (drooping) of the eyebrows during upper blepharoplasty can compromise the final aesthetic result.
"One approach to minimal brow shaping during upper blepharoplasty is the browpexy, which is performed through the same incision as the upper eyelid lift. The brow is internally elevated and stabilized—using only one suture—to correct sagging," said Dr. D'Amore, MD, FACS, of Corte Madera, CA. "This procedure, which has excellent patient acceptance and satisfaction, has allowed me to improve the results of eye rejuvenation with minimal downtime. It has become a cornerstone of my practice."
"During the panel, I will try to show that transpalpebral eyebrow elevation is a safe and effective treatment to use when addressing upper facial aging," said Dr. Chiari of the Federal University of Minas Gerais, Brazil. "I have used this approach for nearly two decades, with consistent results and sustained elevation of the eyebrows. Among the advantages of transpalpebral eyebrow elevation are that it does not increase the length of the upper face after surgery, that there is no alopecia as a complication, and that there are no limitations to using this procedure with bald patients."
According to ASAPS statistics, blepharoplasty was the fourth most common cosmetic surgery in the United States in 2012, with 153,171 procedures performed. Almost 25,000 forehead lifts were performed last year.
###
Simplified Techniques for Restoring Brow Aesthetics (Minimal Brow Shaping)
Sunday, April 14th, 8:15 am -9:15 am
Moderator: Richard J. Warren, MD
Panelists: Armando Chiari, Jr., MD
Tancredi F. D'Amore, MD
Alain Fogli, MD
Tunc K. Tiryaki, MD
PRESENTERS are available for interviews.
CONTACT THE ASAPS COMMUNICATIONS STAFF.
About ASAPS
The American Society for Aesthetic Plastic Surgery (ASAPS) is recognized as the world's leading organization devoted entirely to aesthetic plastic surgery and cosmetic medicine of the face and body. ASAPS is comprised of over 2,600 Plastic Surgeons; active members are certified by the American Board of Plastic Surgery (USA) or by the Royal College of Physicians and Surgeons of Canada and have extensive training in the complete spectrum of surgical and non-surgical aesthetic procedures. International active members are certified by equivalent boards of their respective countries. All members worldwide adhere to a strict Code of Ethics and must meet stringent membership requirements.
Website: http://www.surgery.org
Follow ASAPS on Twitter: http://www.twitter.com/ASAPS
Become a fan of ASAPS on Facebook: http://www.facebook.com/AestheticSociety
Become a member of Project Beauty: http://www.projectbeauty.com
Locate a plastic surgeon in your area: http://www.surgery.org/consumers/find-a-plastic-surgeon