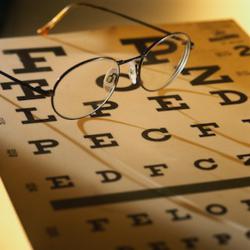 Going to a trusted, reliable eye doctor is vital in maintaining good eye health for everyone, young and old.
Long Island, NY (PRWEB) April 24, 2013
A new website has just been released, EyeDoctorLongIsland.net, with the purpose of offering and supplying relevant, helpful information to consumers who are looking for an eye doctor in Long Island. The kind of information this website provides information that consumers should understand about the eyes, including how to take care of them, the common eye problems and illnesses, and how to get them treated. But the most important objective is to give consumers the information they need to make solid decisions on selecting the best eye care professionals to suit their individual needs and to connect Long Island residents with eye doctors that fit their price range.
Aside from the availability of information, EyeDoctorLongIsland.net likewise plans to integrate a forum section within which customers and visitors will have the chance to interact with real eye doctors in Long Island and then be able to ask questions in a consumer-doctor forum. There are also plans for consumer reviews so the public may leave feedback related to specific eye doctors.
The website currently has several pages and content that is directed towards answering frequently asked questions about the eyes and explanations of the different kinds of eye doctors with their corresponding area of specialization. The site also contains information to help consumers in finding the best eye doctor for their needs by offering tips and suggestions.
According to many eye care professionals, there is a surprising lack of awareness to overall eye care health. Articles on this website are aimed at increasing consumer awareness to topics such as, having eyes checked every year and wearing sunglasses to protect eyes from harmful UV rays.
Going to a trusted, reliable eye doctor is vital in maintaining good eye health for everyone, young and old. This is why EyeDoctorLongIsland.net was created, to fill the need for consumers looking to find the right eye doctor and to raise public awareness of the importance of eye care and general eye health.