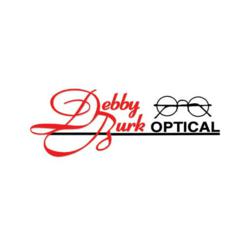 Plainview, NY (PRWEB) July 12, 2012
The brand new "Eyejusters" are adjustable strength reading glasses. With the turn of a dial, the focus of the reading strength will change from zero to +4.50. Optic industry breakthrough? Genius gadget? Regardless of what the fans are saying, it does more than provide reading glass consumers with great adjustable eyewear. It is part of a philanthropic effort to drastically change the visions – and lives – of individuals in developing communities.
For the first time ever, Debby Burk Optical debuts Eyejusters, an easy-to-wear technological breakthrough in reading glasses. The product, with a custom-developed Slidelens®, features 2 layers of ultra-thin plastic lenses with patent-pending technology for freedom of movement without distortion. With the turn of a dial, the lenses slide over each other causing a change in focus.
Single strength reading glasses purchased at the local drug store are much simpler to use, but the Eyejusters are appealing in other ways. Sometimes different tasks require different reading strengths, such as knitting vs. reading vs. jewelry making. Imagine, when one borrows a spouse's readers if they could be adjusted slightly weaker? Another example; If your someone's eyes require different reading diopters, each lens can be focused separately. Even dim restaurant light can cause one's standard peepers to seem to weak. All of these scenarios illustrate how Eyejusters can fit into the daily lives of many people. Wearers simply tweak their Eyejusters using the removable "dials" to adjust for the very best vision. The price tag of under $50 is surprisingly affordable.
With over 25 years in the reading glass industry, Debby Burk Optical is joining Eyejusters in a moment to save vision loss for individuals across the globe. The Give and Get program supplies the astounding benefits of Eyejusters glasses to underprivileged communities where an optician's care is not available. For every pair of Eyejusters purchased by our consumers, a percentage of equivalent glasses will be donated to organizations who supply these regions with the gift of sight.
Connect with Debby Burk Optical via DebSpecs.com, Twitter and Like our Facebook page for revolutionary new eyewear products, fashion reading glasses and exclusive offers for our valued consumers.