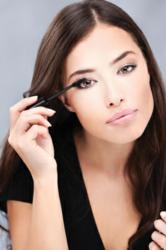 The natural ingredients that are placed into this new formula for growth is part of what contributes to the results.
Houston, Texas (PRWEB) December 06, 2012
Idol Lash has announced its newest eyelash growth product online for women to sample. This clinically proven eyelash lengthening product is now offered in multi-pack editions to provide ladies with an appropriate supply. These new packs include a free bottle offer to provide more time for a woman to sample this new growth and thickening enhancer product apart from using simple mascara. This new offer can be found on this page of the Idol Lash website.
Extending lashes is one way that women can use to feel more attractive and boost self-esteem. These enhancements are available to celebrities and others that can afford to purchase the $300 average price according to research. The enhancers that are now put into the Idol Lash company line of products are providing more opportunity for women to experience fuller and longer brows and lashes.
Clinical trials have been completed for this new mascara-esque product. The test results published online reveal that an 82 percent increase in density and a 25 percent increase in length were reported by women of various ages.
The natural ingredients that are placed into this new formula for growth is part of what contributes to the results according to the Idollash.com website.
The vitamins and agents that are offered in natural forms of lengthening products can help increase the density of the lash according to research. While there are many products released each year, not all receive clinical testing by independent agencies or the FDA. This eyelash brand created in the USA and distributed by Idollash.com has been clinically tested.
This new enhancer for women can be added in less than 5 minutes each day. The women tested in the clinical trial adding this product before bedtime. The report published that a period of less than four weeks produced growth in size and density. This natural extension of each lash is one way that women can use to obtain a glamorous appearance without medical cosmetic surgeries.
The launch of this new formula is designed to bring this helpful solution to women that have shortened or a slender lash appearance. The free bottle offer is now available to ladies that purchase online in a select multi-pack supply.
About Idol Lash Company
The Idol Lash Company was started in 2002 and has grown into one of top suppliers of health and beauty products on the Internet. The all-natural products that are created and distributed help serve a public need for women that appreciate natural enhancing effects. The Idol Lash Company now offers its products in single and multiple month supplies to help offer a suitable product amount to those that use these products on a regular basis. The clinically tested ingredients used in the product creation offer the Idol Lash Company consumers satisfaction with use.