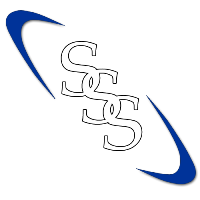 We want our online store to provide a wealth of safety information for our customers to stay compliant with industry standards.
Clark, NJ (PRWEB) September 21, 2010
Select Safety Sales, LLC is launching its safety e-newsletter with current safety information to compliment its safety product line. Selling safety equipment and supplies needs to go beyond the initial purchase. Most safety products that are purchased must be used according to rules and regulations that are enforced by ANSI and OSHA. "We want our online store to provide a wealth of safety information for our customers to stay compliant with industry standards," states Matthew Kane, one of the managing members of Select Safety Sales.
The sale of safety products most often comes with a list of questions from the buyer regarding use and regulations. "We compiled our FAQs on our site regarding Eyewash Stations and Fire Extinguishers, two of our leading product lines, from the numerous questions that we receive on a daily basis from our customers," says Kane. Fire extinguishers are classified by the type of fire that they will extinguish. A question answered could be as basic as "What type of fire extinguisher should I purchase?" to a less general question such as "What type of material would be burning for a fire to be classified as a class K fire?" Online resources give the buyer the opportunity to become knowledgeable in regards to their purchase. "We are always trying to come up with new ways to get the information out to our customers so that they can be informed decision makers," says Kane. The internet provides online sellers the opportunity to educate buyers on their purchases before, during and after the sale.
The safety industry's responsibility is to keep employers, managers and supervisors in the workplace informed about up to date safety information in order to keep a business and its employees safe. For example, Emergency Eyewash Station Requirements are more than just purchasing an ANSI compliant unit. If the eyewash station is not placed so that it can be reached within 10 seconds by an injured worker, and does not have tepid flushing fluid between 60°F and 100°F, along with the station being on the same level as the hazard; an employer could be sited by OSHA for not being in compliance with the ANSI standard. This could pose penalties on the company and unsafe work conditions for the workers in the facility. The mission at Select Safety Sales is to provide customers with the knowledge that they need to operate their workplace in an OSHA compliant environment when they purchase safety equipment and supplies. "Our new e-mail newsletter is one of the many steps that we are taking to accomplish this goal," remarks Kane."
Select Safety Sales is a small woman owned business that is a global distributor of industrial safety equipment and supplies. The company distributes their products to both government and commercial customers.
For additional information please contact:
Matthew Kane
Select Safety Sales, LLC
866-864-3495
###