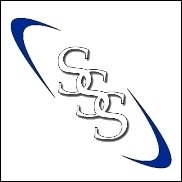 The volatile world we live in today presents global safety challenges.
Clark, NJ (PRWEB) January 23, 2007
Select Safety Sales opened its new e-commerce store, selectsafetysales.com. Select Safety's site offers a wide range of safety products for the consumer, business, education and government sectors. The new site offers customers easy navigation, complete product and educational information, safety articles and a fast, efficient method of shopping and global delivery.
Select Safety's site provides an intuitive search capability that allows a visitor to locate any product easily and efficiently. Customers have the ability to track all current and past orders and the ability to contact a toll free telephone number twenty-four (24) hours a day, seven (7) days a week for questions. It conveniently allows customers to navigate each page while keeping track of the shopping cart entries at all times. Customers may also opt-in to receive periodic information or targeted safety news at their discretion.
"The volatile world we live in today presents global safety challenges," says Select Safety's CEO, Matthew Kane, "Our forever-changing environment calls for new methods and products to help deal with the safety issues that affect our everyday lives." He emphasizes, "Select Safety's mission is to provide easy access to all facets of safety and security products to industry, consumers, and travelers -- world-wide."
Select Safety Sales has a unique blend of safety product offerings to benefit a broad spectrum of consumers and businesses. Business owners and managers can come to the site to purchase PPE to keep workers safe in the workplace and, at the same time, browse for products geared to the protection of their family. All aspects of safety are addressed on the site.
Product offerings include Personal Protective Equipment (PPE) and eyewash stations for the workplace, Fire Safety Products including Smoke Alarms, Carbon Monoxide Detectors and the Wireless Interconnected Smoke Alarm System for maximum fire protection throughout the home. Also available are AED defibrillators, First Aid and Emergency Response Kits and many other essential safety products.
As a member of the National Safety Council (NSC), Select Safety Sales keeps customers informed on the many important topics that shape the security of our world and focuses on selecting products needed to survive in the present environment.
For additional information, contact:
Matthew Kane
Select Safety Sales
(866) 864-3495
###