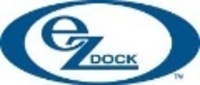 The EZ Port MAX is the first port of its kind to offer Easy on and Easy off in-line porting and launching for multiple PWC parking in various configurations
MONETT, Mo. (PRWEB) May 1, 2008
The EZ Port MAX was designed to accommodate the increasing size and weight of today's leading personal watercrafts (PWC). "Built on the success of our EZ Port III model, our new Port MAX is a direct result of matching innovative engineering with the needs of today's PWC owners to set a new level of porting comfort, stability and flexibility," said Guthrie. By offering a higher and wider hull "cradle" and integrating a unique, oversized universal roller system, the EZ Port MAX provides riders the easiest launching and porting ability of any PWC port on the market.
The new lift from EZ Dock has been specifically designed to accommodate owners' needs by building in - Modularity, Adaptability and finally, eXpandability (MAX). The EZ Port MAX enables its owner to place the port in many more configurations and waterfront conditions than ever before, including an in-line (tandem) porting position option. The MAX is Modular for multiple configurations to suit the owner's needs; Adaptable to the waterfront situation and the watercraft itself; and eXpandable to allow multiple in-line tandem configurations. "The EZ Port MAX is the first port of its kind to offer Easy on and Easy off in-line porting and launching for multiple PWC parking in various configurations," according to Curtis Downs, EZ Dock Global Sales Manager.
The EZ Port MAX is completely EZ Dock, from its patented pylon technology that provides industry leading stability on the water, to its patented coupler system that provides inherent strength and flexibility to ride the motions of the water. The result is a stable port that allows easy maneuvering around the PWC as well as multiple configurations and dock positions to meet owner requirements. EZ Port Max combines all of these features with our new side mounted, patent-pending football shaped rollers that accommodate all PWCs. Adding to its ease of use, EZ Port Max incorporates a lower entry roller for an easier approach and softer entry. "The whole family can effortlessly and safely launch their PWC on the EZ Port MAX due to the new roller system," said Downs.
The EZ Port MAX can be used with standard EZ Dock docks and traditional fixed or floating docks, as well as freestanding, without any type of dock.
Take it to the MAX!
ABOUT EZ DOCK
EZ Dock is part of the PlayPower, Inc. group, and continues to be the leading manufacturer of durable, polyethylene floating dock systems and lifts worldwide. EZ Dock is proud of its highly stable, easily installed docking systems, and of its famous EZ Port products, which pioneered the PWC lift concept. More information on EZ Dock products is available at http://www.EZ-Dock.com.
ABOUT PLAYPOWER
PlayPower, Inc. is a global leader in the production of recreation equipment and accessories with more than 1,000 employees worldwide. PlayPower uses its global network of innovative companies to provide customers with uniquely designed playgrounds, park amenities and floating dock equipment. PlayPower is known around the world for giving inspiration to its products with brand names such as Miracle Recreation Equipment, Little Tikes Commercial, SoftPlay, HAGS, SMP, RSS, Record Playground Equipment Ltd., and EZ Dock. More information is available at http://www.playpower.com.