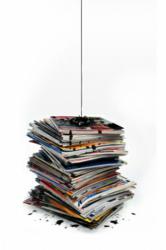 There are thousands of ezines that exist online that have subscribers in almost every industry and sub-niche.
Hartford, Connecticut (PRWEB) December 29, 2012
The MarketersBlackBook.com company has published an ezine directories list for businesses. This list was created to inform business owners about the different types of ezines that are available and how these can be used to reach more consumers. These alternative solutions are one way that companies conducting business online can use to boost annual revenues. This new list can be accessed at http://marketersblackbook.com/seo/best-ezine-directories-list.
The concept of the electronic magazine, newsletter and other mailers has remained popular online. This early form of electronic advertising is one of the ways that companies have used to attract new consumers. There are thousands of ezines that exist online that have subscribers in almost every industry and sub-niche.
A company that can place solo ads into one or more of these online magazines could build a new source of revenue according to the new directory published online.
One of the advantages that working with ezines provides companies with is a lower advertisement cost. While print advertisements are based on cost per thousand, many ezine owners set pricing at a fixed dollar amount. Purchasing a solo advertisement for one issue or multiple issues can be cost effective for large and small businesses.
A new solo ad directory list was published earlier this month to be used as a companion guide to the new ezine directory list. The new announcement for the solo ads directories can be found at http://www.prweb.com/releases/solo-ads/best-solo-ad-directories/prweb10269608.htm.
These new directory listings published online represent only a portion of the new information now provided by MarketersBlackBook.com. New training program reviews, online training and live events are now provided to businesses and entrepreneurs who are exploring income generating strategies online. The MBB team has new events planned for the coming year to expand networking opportunities and training for companies online and offline.
About Marketer's Black Book
The 2010 launch of the Marketer's Black Book company has directly affected thousands of businesses and entrepreneurs in the U.S. and Canada. The training that is now accessible online in free and in premium form is based on the success of the MBB company owners. These experts have all achieved success in different areas of business and now train companies using the same proven strategies. The Marketer's Black Book owners are frequent live event speakers and constantly research and develop new strategies to help increase online revenue through alternative marketing strategies. More information can be found at http://www.youtube.com/marketersblackbook.