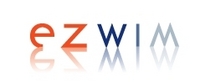 Strong organic growth is a tremendous accomplishment in this tough economy
Amsterdam (PRWEB) September 8, 2009
Ezwim, a leading global provider of Telecom Management Services for operators and enterprises, today announced its results for the first half of 2009:
The company experienced organic growth of over 30 percent compared to the Monthly Recurring Revenue (MRR) in the first half of 2008; profitability in excess of 30 percent.
Ezwim indicates as key growth drivers:

28 new and extended customer contracts.
Strong uptake of Ezwim's Telecom Expense Management (TTM , MNC Portal) and Telecom Service Management (TSM) services to help global enterprises to manage telecommunications effectively around the world.
International partnerships; new partners include the largest billing service provider in the Middle East and a large global network integrator.
Ezwim is the European telecom management market leader and has more devices under management in Europe, directly and indirectly through partners using its tool, than any other vendor; this was recently confirmed by a leading industry analyst report.
Strong increase of international revenue reflects Ezwim's ability to deliver telecom management services across the world; the Software-as-a-Service offering offers the most complete and user-friendly telecom management services in the industry. Ezwim enables enterprises to centrally control costs and drive service excellence through process automation across the organization. Customers enjoy the benefits of Software-as-a-Service, which includes: implementation in weeks, low total cost of ownership with no upfront investment and excellent performance covered by SLA's. Ezwim has full compliance to Europe's strict data protection and privacy regulations, and local regulations with regards to VAT and private and business cost allocation. Its upcoming ISO 27001 certification is a key differentiator in the market.
"Strong organic growth is a tremendous accomplishment in this tough economy," says Ron van Valkengoed CEO of Ezwim. "Our success is a tribute to our ability to deliver high and sustainable value to our clients as we enable enterprises to manage their telecommunications effectively across the world; we are confident that we will continue our growth."
Ezwim will continue to focus on organic growth through direct sales and global strategic partnerships, and inorganic growth through acquisitions.
About Ezwim
Ezwim, a global leader in Telecom Management, provides Telecom Expense Management and Telecom Service Management software to enterprises and operators. Ezwim's Software-as-a-Service (SaaS) solution enables global organizations to gain visibility into, and control over, the mobile and fixed communications assets and costs. Ezwim services enable dramatic telecom cost reductions and process efficiencies.
For more information contact:
Wendy van Meer, Marketing Manager
Tel: +31 (0)20 888 4388
Email: wvanmeer (at) ezwim (dot) com
http://www.ezwim.com
###