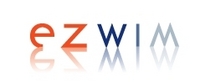 Implementing a telecom management solution has become a critical business strategy for enterprises to manage and optimize telecom resources
Amsterdam, The Netherlands (PRWEB) December 8, 2009
Ezwim, a leading global provider of Telecom Management Services for enterprises and operators, today announced the availability of Release 10 of its Total Telecom Management (TTM) services. The new release brings together all elements of a professional telecom management service and enables customers to access spend, inventory and service management information. Release 10 has a state of the art user interface (UI), is browser independent and offers an unmatched performance.
Ezwim's new release provides customers instant access to detailed telecom parameters across the enterprise and enables them to optimize telecom resources and service management; improved dashboards provide unique business intelligence perspectives. Telecom managers of multinationals will be able to generate aggregated reports of their total global telecom spend and pull necessary information about their offices around the world, while local telecom managers, cost center managers and end users will be able to benefit from premium, localized telecom management services in their respective language and currency.
"Implementing a telecom management solution has become a critical business strategy for enterprises to manage and optimize telecom resources," says Ron van Valkengoed, Managing Director of Ezwim. "With Release 10 Ezwim sets a new standard in telecom management services. We give our customers access to an integrated platform rather than to a stovepipe application; our service gets our customers started with professional telecom management in weeks rather than months."
Key characteristics and benefits of Release 10 include:
Integration and scalability - Ezwim offers a tightly integrated suite of services in the fields of telecom cost and service management. The Ezwim vision on architecture guarantees both unlimited scalability and integration.
Role-based business intelligence - Dashboards provide in-depth reporting of key telecom KPI's. Release 10 distinguishes financial, administrative and employee dashboards; all end-users have instant access to the most relevant information for their respective role.
Cost control - Release 10 offers new and improved cost control functionalities. The service now also enables budget allocation per user group. Budget reports display users who have exceeded their budget with filter search features. Additionally split cost per user offers better insight into private / business cost for telecom users.
State of the art user interface and usability - Release 10 features a completely redesigned user interface and improved navigation. The optimized user experience and performance ensures a reliable and productive experience for our users. Improved metrics and analytics enable sound decision making. Release 10 supports Internet Explorer, Google Chrome, Opera, Firefox and Safari on both PC and Mac.
Security, data protection & privacy - Ezwim has full compliance to the EU's strict data protection and privacy directive and to local fiscal and privacy regulations. Its upcoming ISO 27001 certification is a key differentiator in the market.
Service Oriented Architecture (SOA) - Through Ezwim's SOA architecture, customers access inventory, spend and service management information directly from their own internal applications. Standard API's for the most relevant Telecom entities are available.
Screen Shot: Total Telecom Management Financial Dashboard
"We want our customers to experience the success possible with premium Telecom Management Services," said Hein Remmen, Product Manager of Ezwim. "We help our customers to reduce their telecom spend and optimize their telecom resources. The voice of the client has been the driving force of this renewed service."
About Ezwim
Ezwim, a global leader in Telecom Management, provides Telecom Expense Management and Telecom Service Management software to enterprises and operators. Ezwim's Software-as-a-Service (SaaS) solution enables global organizations to gain visibility into, and control over, the mobile and fixed communications assets and costs. Ezwim services enable dramatic telecom cost reductions and process efficiencies.
For more information contact:
Wendy van Meer, Marketing Manager
Tel: +31 (0)20 888 4388
Email: wvanmeer (at) ezwim (dot) com
http://www.ezwim.com
###