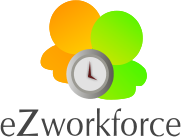 Milton Keynes, Buckinghamshire (PRWEB UK) 27 November 2012
eZworkforce™ Lite helps to reduce the administrative burden associated with managing and supplying staff to third parties.
Aside from the comprehensive, easy-to-use Scheduling, HR, Holiday & Absence Management and CRM modules, eZworkforce™ Lite truly comes into its own with its calculation and reporting of variable gross hourly pay rates (including automated AWR calculation, where required) and client invoicing charges.
Jodie Taylor, business manager for eZworkforce™ Lite comments "We are very excited to be able to offer SME's an advanced business tool to help them improve efficiency and better-manage their internal labour resource. With prices from just £60 for a single user per month, and no up-front costs, it's excellent value too".
For further information, or to register for a 14 day free trial of eZworkforce™ Lite, please go to http://www.ezworkforce.com or call Jodie on 01908 303630. For more information on our UK Workforce Management Solutions for Large companies, visit http://www.workingpulse.co.uk.