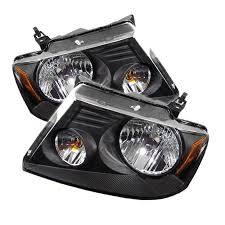 These genuine lights provide immediate replacement for truck owners or other buyers unable to purchase from a local retailer online or offline.
San Diego, California (PRWEB) May 10, 2013
The creation of larger pickup trucks in the Ford Motor Company lineup has expanded the nationwide reach of these vehicles. The non-commercial and commercial usage of the F250 series trucks has created more demand for one auto parts seller online. The AutoProsUSA.com company is now selling F250 headlights for an affordable price online. These genuine lights provide immediate replacement for truck owners or other buyers unable to purchase from a local retailer online or offline. The inventory and current headlight pricing can be viewed at http://autoprosusa.com/used-ford-f250-headlights-for-sale.
Ford produces parts for use in its vehicles in North America and Europe. Some of the manufacturing processes are outsourced to different companies to help produce parts faster. Authorized resellers and aftermarket parts distributors typically control the available parts that are stocked by retailers.
Buyers hoping to locate headlights for the larger pickup series trucks can have difficulty finding an adequate supply due to shortages in some areas of the U.S. The added lights online are designed to open up new purchase resources for buyers of auto parts on the Internet.
The AutoProsUSA.com has simplified the search process for its auto parts online this year. Apart from a simple database, a better search and pricing tool was established to offer more accuracy to customers. One of the newest features of the system allows immediate price retrieval for any in stock part.
This distribution of company pricing is creating less of a need for buyers to require personal assistance calling the company toll-free number. This independent online price request form is providing an easy method to compare any in stock pricing with other retail pricing found online.
The increases in company inventory made this year have resulted in better shipment arrangements. The freight carrier distribution contracts now put in place are offering more customers faster delivery without the fear of damage or delays that can be common purchasing on the secondary market. The same day and expedited shipment methods now in place are one effort in use by this company to expand its customer service oriented business model. The sales achieved online by this company have grown since these features were established.
About AutoProsUSA.com
The AutoProsUSA.com company provides discount auto parts to trade industry buyers and owners of vehicles. The North American shipments made by this company has opened up better opportunities for parts buyers to locate used, performance, OEM and aftermarket editions. Company policy changes to the warranty program and freight agreements are now resulting in better customer relations this year. The developments made to the company website are now providing faster and easier methods for customers to place orders, perform research and obtain other information that is helpful before engine purchases are made.