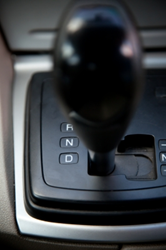 The four-speed units that we are now able to supply featuring Mazda technologies are expected to increase our customer base since so many vehicles utilized the F4EAT
Memphis, TN (PRWEB) August 14, 2015
Mazda produced gearboxes that were used in multiple Ford and Kia motor vehicles between 1993 and 2005 will now be available for purchase at the Got Transmissions website. An inventory of used F4EAT transmissions has been acquired through different suppliers and will now be available to consumers. More details about compatible vehicles for these gearboxes can be found at http://www.gottransmissions.com/blog/ford-transmissions/f4eat-ford-transmission.
The Mazda technology that was used to build the F4EAT gearboxes was featured in Ford Probe, Escort ZX2, Kia Rio and Mercury Tracer vehicles. The acquired inventory can now be purchased by automotive mechanics or car owners that have an immediate need for a replacement gearbox this year. All inventory showcased on the GotTransmissions.com website is current and is updated hourly.
"The four-speed units that we are now able to supply featuring Mazda technologies are expected to increase our customer base since so many vehicles utilized the F4EAT," said a rep from the Got Transmissions company.
Orders for the used condition automatic four-speed transmissions will be processed through a phone ordering system or e-commerce checkout tool now activated on the Got Transmissions website. Because some transmission ID tags can be hard to validate, inventory can be explored using a manufacturing year in order to match inventory in stock.
"Our new sales team can accurately provide stock numbers and additional information about the used F4EAT gearboxes we are now offering," said the rep.
Consumers who have questions or concerns about the number of parts that are protected under the revised warranty plan can receive more information about what is or is not protected by visiting the new page at http://www.gottransmissions.com/warranty.html.
About GotTransmissions.com
The GotTransmissions.com company has bulked up its preowned inventory of gearboxes supplied for foreign and American produced motor vehicles this year. The company is now able to sell units for gasoline powered in diesel powered vehicles. The GotTransmissions.com company has enabled a search tool that is now present on the company homepage to allow consumers to explore all recently acquired inventory.