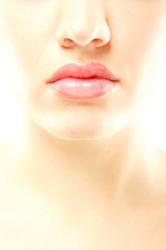 There's been a ton of buzz swirling around these 3 techniques...each promises small incisions, quick surgical time and cost savings.
Park City, UT (PRWEB) January 25, 2012
Gone are the tight, artificial-looking face lifts of yesterday which only addressed the issue of undesirably loose or sagging skin.
Three new, minimally-invasive rhytidectomy (or face lift) techniques have been said to take today's options in a totally new direction. They promise to firm up skin, remove underlying fat and tighten muscles at a cost lower than a complete facelift and in about the time it would take to lunch with friends.
"There's been a ton of buzz swirling around these three techniques – the Short Scar Facelift, SwiftLiftTM and Lifestyle Lift® – and others like them," says Shawn Miele for FaceForum.com. "Each promises small incisions, quick surgical time and cost savings."
"But, we want consumers to make informed decisions about whether these procedures are right for them. In the U.S. alone, people spend millions of dollars annually firming up their faces to get a more youthful appearance. That money should be well-spent."
In response, FaceForum.com has added a free article outlining the risks and benefits of each one to its website.
"Some of what people are saying is how these techniques are less invasive and can be carried out under local (rather than general) anesthesia. That could translate into fewer side effects, quicker recovery times and cost savings when compared to a full facelift."
"Make no mistake about it, though," Miele added. "Our goal is simply to demystify these procedures. No one should seek treatment without consulting with a highly-qualified and board-certified plastic surgeon."
"That doctor should be able to easily answer any question you have about which option or options may be right for you. They should also be able to provide facelift before and after photos and explain the preparation, surgery and recovery steps in detail."
Benefits offered by all three techniques are said to include:
・Less Time in Surgery (1+ hour)
・Use of Local vs. General Anesthesia
・Relatively Short Recovery Times (1-3 weeks)
Risks all three techniques have been said to pose include:
・Possibility of Infection
・Bruising, Swelling or Redness
・Complications Associated with Anesthesia
・Poor Results Due to Insufficient Skin Elasticity
At FaceForum.com, consumers have free 24/7 access to articles about facial cosmetic plastic surgery procedures, a board-certified surgeon database and an active user discussion board. For more information about Short Scar Lifts, SwiftLiftTM, Lifestyle Lift® or other procedures, visit FaceForum.com.
About FaceForum.com:
"Ask questions, get answers and share your experiences!" As the premier Facial Cosmetic Plastic Surgery Forum & Information Website, Face Forum provides consumers with timely answers to cosmetic surgery questions like: What's new? Is this procedure right for me? How much will it cost? We also offer FREE, 24/7 access to our board-certified plastic surgeon database and our active user discussion board.
# # #