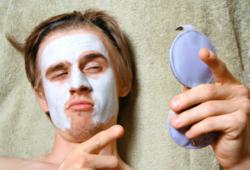 Use the products. Tell your story. Building a business really can be that simple.
Tampa, FL (PRWEB) February 06, 2012
While many Network and Multilevel Marketing companies survive on the mantra "recruit, recruit, recruit" Liberty Health Network (LHN) builds their business on a simple process of attracting new customers, retaining those customers, and allowing those customers to build a business by selling the products they have confidence in. Now, @GoLHN will take a central role.
"Customer Acquisition is the core of the LHN business opportunity" Said Chief Financial Officer Tracy Grevert. "Most of our revenues and all of our commissions are generated by customer purchases. I have seen many companies come and go by trying to walk the fine line of building a Multilevel business with commissions tied to new distributor recruiting. But the reality is that the only business that have survived long-term are the business built on solid product performance. We know our products perform, we just need to get them into more households. Online Coupons are an inexpensive way to attract and retain new customers." Says Grevert.
"Use the products. Tell your story. Building a business really can be that simple" Says LHN Chief Operating Officer Russell Bly. "When you have customers purchasing products without a business opportunity attached, you know you have the right products. When you give satisfied customers the opportunity to earn income by telling others about their experience with those products, you know you have the right business opportunity. For about half the cost of an Amazon, Ebay, or Yahoo Web Store, our customers can market products they are already using. We'll handle the credit card processing, shipping, and customer service. All our customers have to do is enroll for our eService package, which includes several Online Stores, and share their experiences and websites with people they know. When sales are made, our customers turned Marketing Associates can get a check. But unlike the web stores mentioned above, as Associates customers become Marketing Associates, additional commissions can be earned. Customers turned Marketing Associates can earn up to 40% of the full product purchase price of their teams sales.
Customers acquired through the @GoLHN campaigns create a multiple-win situation for LHN. Not only does LHN acquire customers whom may convert to Marketing Associates, LHN's name recognition is enhanced, making it easier for Marketing Associates to distribute LHN products.
About Liberty Health Network , LLC.
Liberty Health Network is one of the nation's leading Direct and Internet Marketing companies with a state-of-the-art Global Distribution facility in Tampa Bay, Fl. For 12 Years, the Liberty Health Network name has been synonymous with high quality Mortechem-Free Nutritional Supplements, Skin Care and Web Applications.
Liberty Health Network distributes products and services Internationally. Businesses or Individuals interested in distributing Liberty Products or requiring more information should contact Chief Operating Officer Russell Bly at (813) 774-8191. The statements made on this website have not been evaluated by the Food & Drug Administration. These products are not intended to diagnose, prevent, treat, or cure any disease.
###