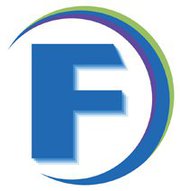 One of our customers who recently started to use the contact form on Facebook averaged one new lead per day since integrating it
Cleveland, OH (PRWEB) April 25, 2011
Everyone knows Facebook can be a place to find a lot of excited fans. What many don't know is that those valuable visitors to a business page can be integrated into existing company databases as leads. Fathom Online Marketing's new custom contact-form service for Facebook does just that.
The customized contact form can maximize the potential actions of visitors to Facebook fan pages. It is placed in a tab alongside other fan-page tabs like the "Wall," "Info," "Photos" and "Events." Along with the form creation, Fathom will provide specific recommendations for form placement, number of fields, data collection, and data validation. The "contact" tab can even include dynamic drop-down menus for the data fields at an additional premium. Additionally, Fathom can provide call-to-action strategies for graphics and copy.
"Facebook gives you a chance to promote your business by creating mindshare amongst existing clients and their friends," says Lucian Fogoros, technology manager at Fathom Online Marketing. "Any time someone interacts with your company through the public Facebook profile, the activity will show up on all of that person's friends' lists. This gives your organization increased exposure online with very little effort. Our new tool allows you to capture these leads on your company's Facebook page."
The full fan-page service includes contact tab setup, testing, hosting setup, custom form creation, and javascript email integration (with 1 free revision). Additional premium services include:

Advanced-feature dynamic drop-down menus
Automatic lead integration to Salesforce.com
Integration to the customer's CRM software/databases
"One of our customers who recently started to use the contact form on Facebook averaged one new lead per day since integrating it," concludes Forgoros.
In addition to the new custom Facebook contact forms, Fathom offers a full range of social media marketing services. For businesses not sure what to do on Facebook, Twitter, LinkedIn, or YouTube, Fathom can determine how to best increase brand awareness, site traffic, and conversions. Reputation monitoring, blog development, RSS feed syndication, video production, and podcasting can also be included in this package.
About Fathom Online Marketing
Fathom Online Marketing is an online marketing firm located in Valley View, Ohio, specializing in organic search-engine optimization, opt-in email marketing, online public relations, Internet video products, and pay-per-click advertising. Fathom can be found on Twitter: @fathomseo.
# # #