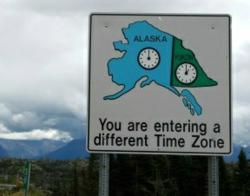 The Facebook Timeline goes mandatory on March 30, 2012.
Austin, TX (PRWEB) March 05, 2012
It's official: Facebook brand pages are going to get a major facelift on March 30th, the Digital Marketer newsletter explains in the recently published article "Oh Crap, It's Timeline For Brands!" The newsletter discusses how much time marketers spent working on the new Facebook Timeline, now think about how much Timeline is going to pump up an inbound marketing strategy. In fact, the Digital Marketer newsletter has been talking about how important this change is going to be for a long time, at least since December 2011, because brands can actually benefit from the switchover.
The Digital Marketer newsletter says it is going to take some experimentation and some changes to the way marketers approach their Facebook page, but a Timeline can show the growth, progress and development. People know that company bios are basically just boring PR messages, the Digital marketer newsletter says, filled with info that's vague and almost completely un-engaging — basically the complete opposite of a successful FB strategy. Timeline allows a person's followers and prospects to actually navigate through their company's history, the newsletter says is a heavily-curated version, of course.
Here are a couple of strategies the Digital Marketer newsletter suggests to think about when working on a Facebook Timeline strategy:
1) Tell the brand's story, reassuring visitors that the brand is committed to awesomeness, just as it has been for a long time.
2) Curate the story to include things that will make people wish they were here for that excellent sale/launch/training back in '09, etc.
3) Two words: social proof. This is the chance to highlight any of their customers' ongoing success stories thru comments, photos, etc., use screen shots if necessary.
4) Here's the main thing to remember — everybody's in the same boat, and while the goal is to have the best possible Timeline on the face of the earth, the bar isn't really all that high.
People really just need to stay in the top 20%, which should be easy because 60% of brands won't do even one thing to prepare, the Digital Marketer newsletter explains. Play around with changes, until the Timeline goes mandatory on March 30, the Digital Marketer newsletter advises.