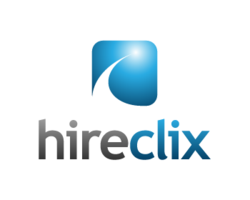 Facebook recruitment marketing is one of the most strategic and economical ways to target candidates.
Gloucester, MA (PRWEB) June 20, 2011
HireClix, a digital recruitment marketing agency will continue its series of educational events when it hosts its first east coast "Facebook Recruiting Boot Camp" at the Westin Waltham-Boston in Waltham, Mass. on Wed., June 29, 2011 from 8:30 to 10:30 a.m. The breakfast seminar focuses on how companies can utilize Facebook to build their employment brands, recruit passive and active candidates, and increase the quality of incoming candidates and hire yield.
"It's time for recruiters to move beyond job boards and integrate social media into their recruitment campaigns. Facebook recruitment marketing is one of the most strategic and economical ways to target passive candidates," said Neil Costa, CEO and founder of HireClix. "Facebook has captivated consumers and it is time for recruiting teams to leverage this new recruiting channel to precisely target candidates with the exact characteristics a company is looking for, including education, work history or other special skills."
Corporate recruiting teams, human resources professionals and staffing firms are invited to attend the free breakfast seminar, presented by Costa. The in-depth tutorial will cover specific "how to's" for targeting candidates with Facebook ads, building a fan page and using applications within Facebook. Costa will also share real-world examples and case studies demonstrating the effectiveness of Facebook recruiting.
Costa has 15 years of experience in targeted digital advertising, search marketing and online recruitment advertising. He frequently speaks on topics regarding the innovative use of digital recruitment marketing to change the way organizations find and recruit talent, as well as the challenges and opportunities of today's job market. Before founding HireClix, Neil worked at Monster.com where he managed a $20 million annual marketing budget as part of an internal digital marketing agency responsible for implementing recruitment marketing and advertising campaigns.
The Facebook Recruiting Boot Camp is free and open to the public. It will be held at the Westin Waltham-Boston on 70 Third Street in Waltham, Mass. Registration for the seminar is required at http://www.hireclix.com/events. For more information, interested parties can contact Scott Ryan of HireClix at 978-618-4863 or scott.ryan@hireclix.com.
About HireClix
HireClix, LLC is a digital recruitment marketing agency that helps corporate recruiting teams, staffing firms, and other businesses get practical results by delivering customized recruitment marketing campaigns. HireClix is focused on building employment brands to find quality candidates through innovative recruitment marketing strategies and zealous support. Leveraging search engine optimization, pay-per-click recruiting, targeted advertising and social media recruiting, HireClix helps companies move beyond job boards and realize better results on their recruitment marketing investments. Contact HireClix at 888.419.CLIX or by email at contact@hireclix.com.
# # #