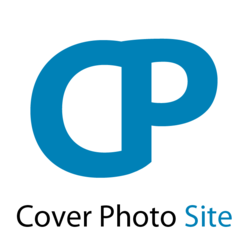 Many people want a striking image to add to their Facebook account and this site will fill this need
New York, NY (PRWEB) April 04, 2012
A brand new website that has just launched provides a wide range of cover photos for Facebook accounts. The service offered by Cover Photo Site is provided free of charge and gives the opportunity to quickly and easily change the timeline profile picture directly from the website itself.
"Most people want to have a striking and memorable image on their Facebook profile," said Ivan Tokic, the owner of Cover Photo Site, which launched in March 2012. "Our site provides an opportunity to look through a wide range of free cover photos of all kinds. It's by far the fastest and most straightforward way to change Facebook Covers."
The website is easy to navigate, with the available categories listed in alphabetical order down the right hand side of the home page. They range from abstract to clouds and landscape to textures. The user has to click on the category they are interested in to view all the pictures of that type.
"Once the user finds an image they like, they can click the 'download to Facebook' button to log into Facebook and make the required changes," Ivan explained. "Alternatively they can download it directly to their computer to adjust the size or use it in some other way. This allows them to save images so they can have a selection to use on their Facebook profile in the future."
Users can also register to use the site, using a simple process that requires a username, email address and a password. Once this process is completed the user can access the site with their details at any time.
"Cover Photo Site was created to fill a gap in this market," said Ivan. "Many people want a striking image to add to their Facebook account and this site will fill this need. Being able to choose from such a wide range of striking Facebook cover photos without having to pay for the privilege is a good thing. More images are being added all the time too, providing even more choice."
To find out more information about Cover Photo Site and how to use it to get free images for a Facebook Timeline profile visit the website at http://www.coverphotosite.com.
About Cover Photo Site:
Cover Photo Site is based in the USA. The website offers a wide range of free images in many different categories that can be uploaded to Facebook or downloaded directly to a computer. It is updated on a daily basis and it also accepts photo submissions from members. Registration is required only for uploading images but it is free. Complete details about Cover Photo Site and its services are available by visiting http://www.coverphotosite.com .