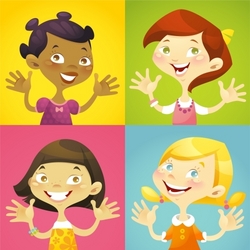 With the most romantic day of the year coming soon, XibYa-Group-Explorer can help people find potential dates by mapping their Facebook groups
Tel Aviv, Israel (PRWEB) February 9, 2010
XibYa, a developer of smart and innovative Facebook applications for social networking, has launched a new Facebook social mapping application - XibYa Groups-Explorer - which is ideally designed for those wishing to end their single status on this year's Valentine's Day.
XibYa Groups-Explorer has been developed to help people find the right match on Facebook. It is based on the widely accepted assumption that the best way to meet new people on social networks is through your friends. The application utilizes the richness of Facebook groups and harnesses new graphical tools to maximize the potential of Facebook groups.
XibYa develops social mapping tools for collaboration from within your Facebook profiles. The Groups-Explorer app presents users with a graphic layout (map) of their Facebook groups. In addition, it offers an easy and fun way to browse Facebook group's members. By enabling superior viewing of different members, including large profile pictures, one can easily find new people and potential dates.
"By using the group mapping application, users can quickly look through and match their personality to that of their friends' friends," said Ilan Kor, XibYa co-founder and Chief of Product. "With the most romantic day of the year coming up soon, XibYa-Groups-Explorer can help people find potential dates by mapping their Facebook groups."
The application provides a powerful tool to stay in touch with new people, including writing to them directly and adding them to your favorites list.
"Most of your friends are sure to have some single friends on Facebook groups. With the help of XibYa Groups-Explorer, you can access their basic profiles and find new friends," said Alon Kor, XibYa co-founder and Chief Architect. "At this point, you are most likely to look for a personality match to find some dating potential. If you have things in common with a friend of a friend, you can easily and naturally extend an invitation to talk directly with him. Valentine's Day has never been more promising."
XibYa Groups-Explorer is aimed at making the whole process of meeting new people through mutual friends and groups much easier, with a lot of fun for everyone involved. There is no need to install or share network connections with new accounts. Just start this cool Facebook application with your Facebook user account and you will be amazed at how simple it is.
XibYa is currently developing two more Facebook applications:

Match-Friends - An application that allows you to become a matchmaker and set up dates for your Facebook friends, or ask for a match after browsing your friends' friends.
Jobber - An application that help you find job openings and potential employees within your social network on Facebook. You can see which jobs your friends are involved in, what openings are available, and which contacts you can utilize to get you closer to a dream job.
About XibYa
XibYa was founded in 2008 with the aim of enhancing the value and experience of social networking through creative, fun and easy-to-use Facebook applications. With years of technological insight and experience, XibYa's team develops smart and innovative applications for social networking. The company's applications help accelerate users' success and make their personal interactions richer and more meaningful.
For more information about XibYa Facebook applications, visit at XibYa page on Facebook. To use the XibYa Groups-Explorer app in Facebook go to XibYa-Groups-Explorer page on Facebook.
Company Contact:
Ilan Kor
Co-founder and Chief of Products
XibYa
+972-50-3308770
ilan.kor(at)xibya.com
###