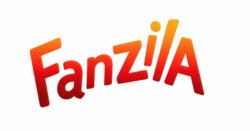 Tel Aviv, Israel (PRWEB) October 21, 2011
Fanzila, developers of the first social apps platform to upgrade Facebook pages, is offering all page owners an easy way to overcome difficulties associated with Facebook's decision to remove its Discussions Tab application at the end of the month.
The Forums App from Fanzila, was recently launched on http://www.fanzila.com as part of a free suite of applications for Facebook pages. Since its launch two weeks ago, 55,600 Fanzila apps have been installed on Facebook pages.
According to Asaf Gendler, co-founder of Fanzila, "We see page owners jumping to add the Fanzila Forums app before Facebook removes their Discussions Tab at the end of the month. The Fanzila Forums app is the perfect solution for all users who want to replace their discussions with another solution. Big advantages we offer are the ability to launch multiple forums on a Facebook page tab, seamless integration with other apps and powerful moderation features."
Fanzila's comprehensive social apps service is a full content management system that makes it easy to add blogs, forums, competitions, wikis, videos, photos and other applications directly on Facebook pages. In addition, Fanzila offers page administrators sophisticated business intelligence and advanced analytics not typically available on Facebook. With service offerings for both small businesses and brands, Facebook communities of all sizes can upgrade their pages with the new apps.
More information about Facebook's decision to remove their Discussions Tab is available at https://www.facebook.com/help/?faq=254646391237470.
A description of the Fanzila Forums application (with screen capture images) is available at http://www.fanzila.com/application/forums/. The application can be used for free, or as part of a premium package, and is available now.
About Fanzila
Fanzila is a privately held company based in Tel Aviv, Israel, with offices in the US, UK, Germany, Australia and India. The Fanzila social media platform upgrades Facebook fan pages and engages visitors with powerful applications, including blogs, forums, competitions, video sharing and more. Additionally, robust analytics provide a deeper level of understanding and communication with the Facebook audience. The ability to connect fan pages with a brand's website and mobile applications further extends the social media experience seamlessly across all digital media. To upgrade your Facebook page and learn more about the platform, please visit http://www.fanzila.com or http://www.facebook.com/FanzilaApps.
# # #