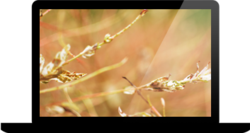 uk (PRWEB) January 02, 2013
The online platform to afford social media solution, FBviro.com, now introduces a special package for customers. They now can avail 2500 worldwide Facebook likes for $69.95 only.
To succeed in social media marketing, such authentic and permanent resources are required that majority of seo service providers can offer. However, a few of the companies try to take special approaches to make a difference in regular seo service strategies. FBviro.com, the online destination for social media solution, is introducing an affordable package including 2500 worldwide Facebook likes to help the clients avail authentic and business worthy social media solution within budget. As soon as clients place an order, the fan page will be added to company's network automatically and they will start receiving the Facebook likes.
The owner of the company announced the news recently and commented on the service in brief. In his opinion, "what others consider as special, we consider it regular and try to do something exclusive than that. We are proud to announce the offer through which we can provide worldwide Facebook likes in bulk, in exchange of minimum amount. There are other surprises for the clients, which they can experience only after availing package. Actually, we are planning to include something more than Facebook likes in the package."
Customers here are free to choose how many of the total 2500 likes they will use in the fan page on a daily basis. Professionals here will discuss about your business and they will help you to decide the amount of likes that the business needs.
In opinion of the manager of Operations of FBviro.com, "We are expecting that customers will response to this new service as they have responded earlier. The organization has already made a record for providing highest number of Facebook likes and if we can continue with offering many such services, we can reach the goal easily."
Customers who have availed services from the company are happy to hear about the new offer. Mr. James is one of them who said, "I like the organization because they offer affordable solution for social media marketing and this new one once again proves the fact."
The company prefers offering authentic Facebook fans that will stay on the Facebook account for long time. If customers face any problem during the service, they can call the professionals directly to get Facebook fans.
About the Company: FBviro.com is an online platform that visitors use to get resources for social media marketing. Authentic Facebook likes are offered by the providers to succeed in this approach. Owners of the site are offering the service for last three years. To know more visit http://fbviro.com.