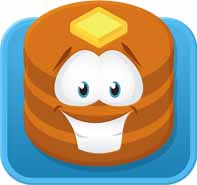 Recent studies show that continual engagement and recurring promotions on Facebook yield the best results.
Reno, NV (PRWEB) May 15, 2013
Marketers who embrace social media see positive results from long-term social strategies, according to new data compiled by ShortStack. ShortStack, a self-service app building tool, helps small-business owners and big-name brands create apps and promotions for Facebook Pages. Businesses use ShortStack to engage with their users and create long-lasting loyal fans and customers.
"Our most recent studies are showing that continual engagement and recurring promotions on Facebook yield the best results," said Jim Belosic, CEO, ShortStack. "We're now seeing hard data from business Pages that are reaping the rewards from their long-term social media strategies."
ShortStack users can create promotions and sweepstakes, newsletter signup forms and integrations with the most popular social networks, including Instagram, YouTube, Twitter and more. This is possible through a self-service platform that consists of more than 40 tools, 70+ templates, and an extensive library of support documents, videos, references, and an email support system.
ShortStack customers such as Advanced Micro Devices (AMD) and Smart Shelters are examples of businesses seeing success from long-term promotions. Smart Shelters is currently running a long-term Facebook promotion for which they're giving away 12 storm shelters over 12 months. The campaign has brought the company tremendous growth including a fan count that went from 800 to 12,175 in eight and a half months. AMD recently ran an on-going promotion where fans could enter to win weekly prizes and have the chance to win a grand prize. The app received 98,282 views, 60,646 submissions and 31,662 shares. AMD and Smart Shelters both work with Social Media 180, a leader in social media application development.
When Facebook Pages launched, the goal was to have a place where businesses could build an online community and bring their offline loyal customers online. The social space is seeing that businesses are starting to understand this concept more, and they're using softwares, like ShortStack, to meet their goals.
On her blog Kruse Control, writer Kathi Kruse, a social media coach, asks business owners if they think of their Facebook marketing as a "one-night stand" or a "long-term relationship." She discovered and reveals in the article that Facebook marketing has never been about getting in the face of a million strangers in hope of landing 50 first dates. It's about building an amazing Page and giving your fans a reason to talk about your store or brand.
Installing a Facebook app is an affordable way to build a bigger Facebook presence. A basic ShortStack plan is free for users with fewer than 2,000 fans; Pages with more fans or who want advanced features can upgrade to one of ShortStack paid plans.
ShortStack is home to some of the biggest brands on Facebook including NBC News, AMD, NewEgg.com and IGN. ShortStack has more than 300,000 users and more than 500,000 Facebook apps have been created using the platform. ShortStack has been recognized by top social media and technology professionals and outlets including Inc., Entrepreneur, PC World and Fox Business.
About ShortStack
ShortStack is a self-service web app design tool that allows individuals and businesses to create custom Facebook apps for their Facebook Pages. The dynamic platform contains more than 40 tools and templates where users can integrate fan-gates, contests, sweepstakes, RSS feeds, Twitter, YouTube, and MailChimp newsletter signups that maximize their social media presence and potential. Custom Facebook apps designed using ShortStack are viewable via a mobile device or PC. To learn more about ShortStack visit http://www.shortstack.com.
###