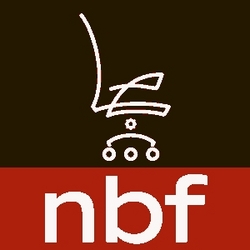 We felt it was important to give people a way to interact with NBF in a fun and engaging way
Milwaukee, Wis. (PRWEB) September 18, 2009
National Business Furniture (NBF) is embracing a new way to interact with its customers - social media. By launching pages on two of the most popular social networking sites, Facebook and Twitter, NBF hopes to create a deeper connection with its customers.
The decision to create a presence on Facebook (Facebook.com/NationalBusinessFurniture) and Twitter (twitter.com/NBFonline) was an easy one for NBF. As a company that focuses tirelessly on customer satisfaction, NBF wanted to provide customers with additional opportunities to engage with its brand. Now people can connect with NBF in a rich, interactive environment.
"We felt it was important to give people a way to interact with NBF in a fun and engaging way," said Rick Wachowiak, brand manager for National Business Furniture. "Our business revolves around the ability for us to collaborate with our customers. Being present on social media sites can only strengthen the tight bonds we've established with our customers."
By following NBF on Twitter or signing up to become a fan on Facebook, people will receive updates on new products, get access to exclusive promotions and be able to post questions, comments and reviews. NBF also plans on using the sites to promote its charitable work including its Pink Chair promotion for breast cancer awareness and its annual food drive.
The emergence of NBF on the social media scene coincides with changes in how its customers buy furniture. Founded 35 years ago as a furniture catalog, NBF now sees a significant (and growing) percentage of its business coming from its website: NBF.com.
"More and more of our customers are interacting with NBF through the web," says Eric Nebbia, eCommerce director for National Business Furniture. "Social media allows us to provide a better brand experience by giving customers control of how they connect with us."
To follow NBF on Twitter, visit: Twitter.com/NBFonline or send a tweet to: @NBFonline. To become a fan of NBF on Facebook, visit: Facebook.com/NationalBusinessFurniture.
About National Business Furniture
National Business Furniture was founded in 1975 as an office furniture catalog for corporate offices, small businesses and government agencies. Since then, NBF has expanded into the school, church and home office markets through three catalog brands, six websites and an experienced sales team.
In 2006, NBF was acquired by K+K America, LLC, the leading group of business-to-business direct marketing companies in North America.
For a free catalog or to browse the complete selection of office furniture such as desks, chairs, file cabinets, bookcases and reception furniture, go to NBF.com. For additional office, school and church furniture, visit any of the NBF family of brands including: OfficeFurniture.com, OfficeChairs.com, Alfax Furniture and Dallas Midwest.
Contact:
Dean Stier
National Business Furniture
414-615-3667
# # #