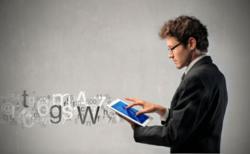 The RAW Training session is full of priceless Facebook Timeline ideas that promote better engagement and boost likes and followers.
Austin, TX (PRWEB) May 16, 2012
Facebook Timeline cover photo ideas ran through people's heads as the March 30 switch date approached. A recent DigitalMarketer.com article said that many people unfortunately wound up with distorted, oddly-sized images as their profile's first impression. While it may not have made a difference for the 17-year old girls or 75-year old grandpas, it did change the appearance of many business pages. The article said the pages that didn't anticipate the Timeline switch and left things the way they were suffered a common social media disease: unhealthy brand marketing on Facebook.
While not devastating, the disease can affect the way customers perceive a brand or company. Since Facebook is the social media king and millions upon millions of Internet users use it to find out about products or services, failing to adopt a new Timeline-based strategy spells disaster, the article said. Digital Marketer has released a guide to help marketers address the changes and use them to their fullest advantage.
"Facebook Timeline for Marketers: Everything You Need to Know to Make the Switch" is the latest RAW Training session to be offered by Digital Marketer, and the article said it is full of useful information for implementing the best Facebook strategy possible.
The RAW Training is presented as a live webinar hosted by social media guru Kate Buck Jr. and is recorded for later online access. Digital Marketing Labs members can view the webinar and download the accompanying handouts to follow along and learn the best strategies for managing Timeline content. It's full of priceless Facebook Timeline ideas that promote better engagement and boost likes and followers, the article said.
Digital Marketer releases informational and educational materials to help businesses and entrepreneurs gain insight and information on the trends, data, and strategies that can take them to the top of their industry. Through their RAW training courses, strategic plans, blogs, newsletters, site reviews, and Special Reports, Digital Marketer supercharges every single marketing campaign it touches. For more information, visit DigitalMarketer.com.
Being linked in to this massive collection of Internet thought is vital for businesses to function in today's modern world of instant information and connectivity, the article said. Facebook is adjoined to nearly ten million websites and apps across the global Internet world, making a quality business page a must-have. Assure that the best Facebook Timeline cover photo ideas and strategies are implemented by gaining access to the "Facebook Timeline for Marketers" RAW Training, said the article.