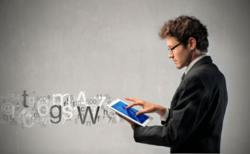 In the weeks leading up to Timeline's debut, DM worked vigilantly to release their best practice recommendations before the March 30 deadline.
Austin, TX (PRWEB) May 13, 2012
Marketers who need Facebook Timeline cover tips now have a place to turn, as Digital Marketer rolls out one of its latest RAW Training sessions. "Facebook Timeline For Marketers: Everything You Need to Know to Make the Switch" is now available as a RAW Training course on DigitalMarketer.com, obtainable by Digital Marketing Labs members.
According to the most recent DigitalMarketer.com article, Timeline is one of the biggest changes Facebook has ever made, but if approached correctly, it can make managing a brand page much easier.
In the weeks leading up to Timeline's debut, DM worked vigilantly to release their best practice recommendations before the March 30 deadline. Now that the Timeline has arrived, those who missed out on the RAW Training have a chance to re-experience the course and apply the necessary changes to their Pages, taking full advantage of the switch.
The Facebook Timeline ideas suggested by the RAW Training come from the expert marketing wizards behind DM and their scientific research and analysis, said the article.
RAW Trainings are offered by Digital Marketer as an interactive way of teaching the current trends and topics important to Internet marketers across the business landscape. Hosted by a DM expert, RAW Trainings are live webinars which are recorded and made available on DigitalMarketer.com for easy access at any time, from any computer.
The graphically-centered concept of Timeline encourages businesses to make the most of what's seen above the fold: the first view of a customer's visit. Keeping a high-quality Facebook cover at all times will give people a great first impression, said the online article. The RAW Training focuses on the most important features and parameters that businesses should know about. It helps put their brands in the spotlight and take advantage of all the new components.
Facebook has a strong hold on the social media machine, and maintaining a presence on it means massive marketing value for businesses and entrepreneurs. Knowing how to use Timeline will catapult a brand's name, sending it into the biggest and deepest social media ocean there is.
Digital Marketer releases informational and educational materials to help businesses and entrepreneurs gain insight and information on the trends, data, and strategies that can take them to the top of their industry. Through their RAW training courses, strategic plans, blogs, newsletters, site reviews, and Special Reports, Digital Marketer supercharges every single marketing campaign it touches. For more information, visit DigitalMarketer.com.
The article said that in the fast-moving world of Internet marketing, staying on top of all the changes has ultimate importance. The "Facebook Timeline for Marketers" RAW Training does just that by helping increase quality engagement and growing a brand's scope. Get the most valuable Facebook Timeline cover tips from Digital Marketer today, before the next change comes along.