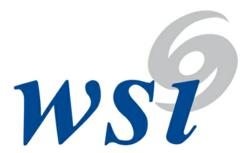 Max Social is a new, interactive weather application enabling broadcast meteorologists to send forecasts and receive user-generated content quickly via Twitter and Facebook.
Andover, MA (PRWEB) September 22, 2011
WSI (Weather Services International) has partnered with SocialNewsDesk to create Max Social, a new, interactive weather application enabling broadcast meteorologists to send forecasts and receive user-generated content quickly via Twitter and Facebook.
WSI is the leading provider of superior weather data and graphics systems for the majority of US broadcast and cable networks. SocialNewsDesk provides the only social media solution designed specifically to help newsrooms monetize social media and increase engagement with their viewers on Facebook and Twitter.
By incorporating the SocialNewsDesk technology, Max Social provides an easy and secure means of allowing station meteorologists and viewers to exchange information, pictures, etc. during a storm through social networking.
"Max Social takes a station's weather franchise to the next level. It enables the on-air weather team to connect directly and continually with their regional audience, especially during a severe weather event, when the quick sharing of information is so important," said Bill Dow, Vice President and General Manager, WSI Media Division.
Max Social is a new addition to TruVu Max, WSI's comprehensive weather presentation platform for broadcasters. It works on three levels. First, it quickly and easily enables broadcast meteorologists to upload and post important weather updates to Twitter and Facebook. Second, it allows a station's meteorologists instant access to pictures, reports, comments and videos that their Twitter followers and Facebook fans have posted about a current weather event. Finally, it enables the weather team to gather that user-generated content and publish it back to the station's Web site and Facebook pages, as well as to their on-air weathercasts.
SocialNewsDesk Solution from WSI
With the goal of driving more Facebook fans and Twitter followers to the station, WSI will be reselling the SocialNewsDesk product. The newsroom solution will enable the entire news team to carry out the station's social media strategy by increasing engagement, pushing more viewers to the broadcast and sending more traffic to the web, while also providing new sales opportunities.
SocialNewsDesk's easy-to-use dashboard is built with the needs of a newsroom in mind. It allows everyone in the newsroom to work together to publish content to multiple social accounts, respond to comments and monitor which posts are generating the most activity, all through a single-screen view. Also, the unique SocialNewsDesk Facebook application give newsrooms a way to stand out, build fans and drive traffic to the broadcast and web.
"The only social media solution designed by news people, for news people, SocialNewsDesk is the engine that also drives Max Social," said Kim Wilson, Founder of SocialNewsDesk. "With unique templates that make it easy for everyone in the newsroom to produce highly consumable content, SocialNewsDesk provides a quick, easy route to drive TV and Web traffic, as well as an additional advertising platform to monetize the broadcasting franchise."
Learn more about Max Social. Come to the WSI's Booth #205 or the SocialNewsDesk Booth #308 at the RTNDA Excellence in Journalism 2011 Conference, September 25-27 in New Orleans.
About WSI Corporation
WSI is the most trusted source of weather information across the globe. WSI is recognized as the world's leading source of professional on-air weather systems and forecasting tools for television. More of America's leading broadcasting and cable companies choose WSI than any other weather provider. WSI is a member of The Weather Channel Companies and is headquartered in Andover, Massachusetts with offices in Birmingham, England. The Weather Channel Companies are owned by a consortium made up of NBC Universal and the private equity firms The Blackstone Group and Bain Capital. For more information, please visit http://www.wsi.com
About Social News Desk
SocialNewsDesk is the only social media solution built specifically for newsrooms. Its specialized interface gives news teams a simple way to cultivate content and interact with fans and followers through one centralized system. Built with the needs of a newsroom in mind, SocialNewsDesk provides stations with the tools they need to leverage social media in driving ratings and page views. And sales teams use SocialNewsDesk to sell social media sponsorships in a brand-new, content-rich way that exceeds advertisers' expectations. For more information, please visit http://www.SocialNewsDesk.com
Contacts:
Linda Maynard
Weather Services International
978-983-6715
lmaynard(at)wsi(dot)com
Editorial Contact:
Barbara Rudolph
Rudolph Communications, LLC
781-229-1811
bjr(at)rudolphcommunications(dot)com
###