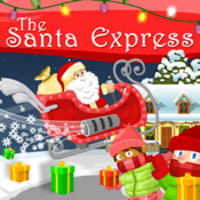 We at J2Play have built a very important foundational concept -- the Social Games Graph -- to truly make it possible for key developers like Jenkat to build additional revenue streams through the ever-popular social web
Sartell, MN (PRWEB) December 12, 2008
Jenkat Media, Inc., a leading casual game developer and distributor, founded by veterans of Fox Interactive Media and MySpace Games, today announced they have entered into a distribution agreement with J2Play, provider of an integrated platform allowing game developers to convert existing games with leading social media sites. Jenkat and J2Play will work to distribute 12 of Jenkat's top game titles, including (i) Café Majhongg, (ii) Fresh Air Solitaire, and (iii) Finders Keepers, Jenkat's #1 hit treasure-hunting game.
The first game launched under the partnership was The Santa Express. As the classic Christmas song goes, Santa "knows if you've been bad or good." This Christmas, Santa will make his deliveries of presents for good little boys and girls and lumps of coal for naughty children with the help of The Santa Express; Santa's souped-up sleigh, fully-equipped with turbo boosters to help him through the Christmas rush.
"We at J2Play have built a very important foundational concept -- the Social Games Graph -- to truly make it possible for key developers like Jenkat to build additional revenue streams through the ever-popular social web," said Rob Balahura, Founder & President of J2Play.
"We knew we found the right strategic partner in J2Play to help us traverse through the nuance of making our games compatible with social media sites," said Malcolm Michaels, President of Jenkat Media. "We will be able to expose our popular online games to 270+ million users in a matter of minutes, while also creating over 10 additional engagement features into our games."
The Santa Express can be played at http://apps.new.facebook.com/j_santa/
About Jenkat Games:
Based outside of Minneapolis, Minnesota, Jenkat Media has over ten years of collective experience in creating successful socially-based casual games on multiple platforms, including PC and mobile devices. The management team at Jenkat Media has previously created and produced over 100 casual game titles, which have been played online over two billion times worldwide, resulting in multi-millions of dollars in revenue.
About J2Play:
J2Play was founded with the focus of enabling web, mobile and PC casual game companies to extend their business to the social web. J2Play has deployed installations serving millions of users, while working with top casual games companies in the world, helping them with their community initiatives. The company believes they have the most robust solution for building rich cross-platform social games. J2Play recently announced that the J2Play Social Wrapper, built on Facebook Platform, has been awarded a grant through Facebook's fbFund. The grant helps deliver on Facebook's mission to give people the power to share and make the world more open and connected.
# # #