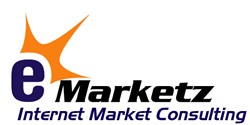 Mr. Anuj Arora, Director – operations, launched a limited period special offer of providing Facebook page designing at a discounted price of $500 for a better start to online marketing.
New York (PRWEB) July 09, 2012
Social Media Marketz recently completed one year on the timeline of its popular service for Facebook Marketing. The service celebrated its first birthday with all the clients and friends it has added in the past one year. It has been successful in helping clients win customers, enhance their market share and build strong brands through creation of goodwill. To mark the occasion, Mr. Anuj Arora, Director – operations, launched a limited period special offer of providing Face Book Page Designing at a discounted price of $500. This offer will be available to new as well as to existing customers.
The company associates with the Facebook team to get its clients a step ahead of competitors. It gets information about the latest applications, and tools like Social Plugins, launched by Facebook for effective marketing and follows the best practices suggested by the social networking site. Designing of Facebook profile page, sending updates and messages to existing and prospective customers, designing online ads which are posted on the site and running contests on Facebook are offerings from the repertoire of services by Social Media Marketz. The contests devised and run by the company for clients on Facebook have received massive response, drawing attention and loyalty for the brands.
The comprehensive package offered by the company comprises monitoring of the brands, making overall strategy for social media marketing, running promotional campaigns and doing results analytics. It also provides compelling video creation and posting service on the social networking site, with a team of skilled videographers and editors. The team also has trained content writers, who write SEO friendly updates and share information about the clients regularly on Facebook.
Social Media Marketz is a part of EMarketz India Pvt Ltd, the leading internet marketing consultants. This has helped it gain a foothold and create a respectable clientele in the very first year of its existence. There are many success stories that the company has helped take shape on Facebook. Social Media Marketing has helped more than a dozen brands get famous on Facebook through interactive and authentic social marketing strategy. It aims to establish itself as the first choice as a service provider in this domain. Facebook marketing is a part of the bouquet of services that the company offers to clients all over the world, with the other services being marketing through Twitter and LinkedIn. For all services, a quick quote can be attained by sending a request on its website http://www.socialmediamarketz.in.
About Social Media Marketz:
The social media marketing site is a unit of EMarketz India Pvt Ltd. the company is based in New Delhi and has offices in USA and UK. Offering a range of services, the company reaches to Fortune 500 companies, as well as small business. The products and services are competitively priced and the company offers may attractive packages for SEO and online marketing solutions. The company launched the dedicated unit Social Media Marketz for social media marketing business in 2011. Apart from this domain, the company also offers Website Optimisation, Guaranteed and Express SEO service, video marketing service and link building services.
To know more about the services, get in touch with Social Media Marketz on +91-11-41558530, or send a mail to sales(at)socialmediamarketz(dot)in.