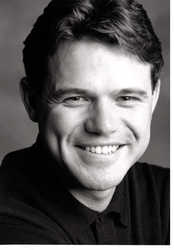 Rhinoplasty, a procedure that was sometimes used in an attempt to make an African American nose look more Caucasian, has evolved a great deal as societal understanding of ethnic beauty and surgical techniques for ethnic features have improved
New York, NY (PRWEB) July 18, 2008
In a ground-breaking study involving 75 African American patients, Dr. Oleh Slupchynskyj, Founder and Director of The Aesthetic Facial Surgery Institute of New York and New Jersey, statistically proves a unique three- tiered surgical approach in rhinoplasty results in an excellent degree of preservation of ethnic characteristics, very high patient satisfaction postoperatively and consistently increases self-esteem.
The nose is the central feature of the face; therefore it can easily enhance or detract from one's overall facial aesthetics. In its 2005 survey, the American Academy of Facial Plastic and Reconstructive Surgery found that rhinoplasty was the most common cosmetic procedure in the African American population averaging at 65%. "Rhinoplasty, a procedure that was sometimes used in an attempt to make an African American nose look more Caucasian, has evolved a great deal as societal understanding of ethnic beauty and surgical techniques for ethnic features have improved", Dr. Slupchynskyj reports. "A surgeon performing African American rhinoplasty should be aware of, and be able to distinguish, the various standards of beauty present in different ethnic groups, only then s/he can work to enhance ethnic features, as opposed to changing them to fit inappropriate standards of beauty" continues Dr. Slupchynskyj.
In this study, all 75 African American patients sought: 1) nasal dorsal augmentation for inadequate nasal dorsal height; 2) elevation of a low or depressed nasal-frontal angle; 3) refinement of a poorly defined, rounded or bulbous nasal tip; 4) reduction of nasal width both horizontally and vertically. To address these common issues the three-tiered approach to African American rhinoplasty was used in all 75, and Dr. Slupchynskyj found it to be a technique that yields great patient satisfaction, allows for maintenance of ethnic features, and yields a minimal rate of complications. This three-tiered approach enhances the equilibrium of the nose and face by increasing dorsal height, lessens nasal flare, and increases tip refinement and projection, while maintaining ethnic characteristics. "According to the results of our study, the majority of patients indicated a low, if any, change in ethnic characteristics" said Dr. Slupchynskyj. Concurrently, when addressing patient satisfaction with the result of this technique, an overwhelming number of patients indicated average or above average satisfaction with their result. Finally, Dr. Slupchynskyj states "when the high increase in self-esteem due to this procedure is considered with our study results, we can indicate this technique as one that successfully addresses concerns of African American patients seeking rhinoplasty surgery. African American patients are not looking to change their ethnic features; they seek satisfaction from a nose that is in harmony with the remainder of their facial features."
The Archives of Facial Plastic Surgery is the official publication for The American Academy of Facial Plastic and Reconstructive Surgery, Inc., The European Academy of Facial Plastic Surgery, and The International Federation of Facial Plastic Surgery Societies.
Oleh Slupchynskyj, M.D. is the Director and Founder of The Aesthetic Facial Surgery Institute of New York and New Jersey with offices in Manhattan and West Orange and has been in private practice for over 10 years. Born and raised in Manhattan, Dr. Slupchynskyj is double board certified through the American Board of Facial Plastic Surgery and the American Board of Otolaryngology with training specific to the head, neck and face. He is named one of the top plastic surgeons of 2007 by the Consumers' Research Council of America and is considered a face specialist. His SLUPLift mini-lift was recently featured on CBS2 News. He has also been featured on NY1News, The New York Daily News, Vogue, Woman's World, Gotham, Redbook, Jane and Time Out NY. He is a member of the following Societies: American Academy of Facial Plastic and Reconstructive Surgery, American Academy of Otolaryngology, New York County Medical Society, American Academy of Otolaryngology Allergy, American Academy of Cosmetic Surgery. More information on his surgical techniques can be found on the website http://www.facechange.org and http://www.africanamericanrhinoplasty.com.
Aesthetic Facial Surgery Institute of New York and New Jersey
44 East 65th Street, Suite 1A
New York, New York 10021
212-628-6464
Contact: Catherine Pearson
212-628-6464
cathy @ facechange.org
###