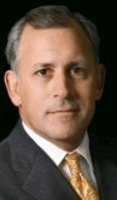 The baby boomer generation is very different from their older cohorts
Paramus, NJ (PRWEB) August 11, 2009
With another baby boomer turning 50 every 8 seconds, the cosmetic surgery industry in New Jersey and across the country is expecting a lift from this population segment despite a waning economy. In fact, many baby boomers now working longer than expected, are turning to plastic surgery and anti-aging skin care treatments to gain a competitive advantage in the workplace, according to a recent study by the American Society of Plastic Surgeons.
"The baby boomer generation is very different from their older cohorts", says Bergen County, New Jersey plastic surgeon, Dr. Robert Zubowski. "They are young at heart, more active and involved, and they want their faces and bodies to reflect this youthfulness."
Dr. Zubowski, recently featured as the breast augmentation surgeon on Real Housewives of New Jersey of New Jersey, says the procedures women are choosing at his Bergen County practice include BOTOX® treatment to reduce the appearance of facial wrinkles and address furrowing of the brow;chemical peels to eliminate fine lines, skin discoloration, and improve the skin's texture; breast lift to reshape and raise the breasts; face lift to improve visible signs of aging in the face and neck; and tummy tuck to tighten a sagging abdomen. Topping the list for men at his Paramus office are hair transplants, eyelid surgery to rejuvenate the appearance of the upper and lower eyelids, and calf implants.
About Dr. Robert Zubowski, Real Housewives of New Jersey Plastic Surgeon:
Dr. Robert Zubowski is a renowned plastic surgeon who has been addressing the cosmetic and reconstructive needs of women, men and children for more than 20 years. He completed his general surgery residency at New York Medical College and an additional residency at the prestigious Cleveland Clinic Foundation. He has served as an associate professor of Plastic Surgery at New York Medical College and as the plastic surgery specialty director of the Cleveland Clinic Foundation Alumni Association, where he is also an adjunct staff member. He is a former associate director of plastic surgery at Ridgewood's The Valley Hospital and holds a Certificate of Advanced Education in Cosmetic Surgery from the American Board of Plastic Surgery.
Dr. Zubowski is also co-founder of the New Jersey chapter of Image Reborn, a non-profit support group for breast reconstruction patients and he works pro bono for Interplast, traveling to Third World countries to perform reconstructive surgeries for children born with birth defects. He also invests in his own community, formerly serving as president of his town's Board of Health and as a member of its recreation commission.
Dr. Zubowski is a member of the American Society of Plastic Surgeons, the American Society for Plastic Surgery, the American Medical Association, and a Fellow of the American College of Surgeons. He has appeared as an expert on numerous news and talk shows including The View and Fox News, and was recently featured in a segment of The Real Housewives of New Jersey. He was also was voted Bergen County's number one plastic surgeon by the Bergen Record.
For more information, contact Anne Carbone at the Robert Zubowski, M.D. Center for Plastic and Reconstructive Surgery. 201-261-7550.
###