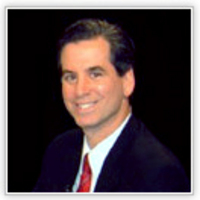 the best (he) has seen.
Washington DC (Vocus) October 29, 2008
Mark E. Richards, M.D., is an internationally recognized leader in the field of cosmetic surgery and is known for his success with revision procedures. Founder of the Ageless Impressions Plastic Surgery Institute in Bethesda, Maryland, Dr. Richards has been specializing in facelift surgery for years, drawing patients from around the globe.
In 2000, Dr. Richards received further acclaim for the highly publicized facelift revision surgery that he performed on former White House employee Linda Tripp. It was a facelift that CNN talk show host, Larry King called "the best (he) has seen." Known for creating a natural-looking facelift, Washington DC - based Dr. Richards used his artistic eye and surgical skill to create a softer appearance. Tripp received her initial facelift from a different plastic surgeon and chose Dr. Richards for her revision surgery. The procedure provided astounding improvements to her previous surgical results, while enhancing her natural features.
Statistics provided by the American Society of Aesthetic Plastic Surgery show a 500% increase in the number of cosmetic procedures performed over the last ten years. In 2007, nearly 11.7 million patients received treatments, whereas in 1997 there were just over 2 million. With such an astronomical increase in the amount of cosmetic surgery procedures performed, it is not surprising that the amount of substandard results has equally risen. To satisfy the growing demand, physicians with inadequate training and little experience are able to acquire patients eager to enhance their appearance. Unfortunately, without proper education and skill, inferior care is given - leading to poorly executed procedures, which then need to be surgically corrected.
A specialist in the field of facelift revision surgery, Dr. Mark E. Richards has pioneered procedures that give his clients impressive results with minimal scarring. Dr. Mark E. Richards effectively combines the worlds of science and art to bring out an individual's natural beauty. A visionary and a caring surgeon, Dr. Richards' desire to help people has not been limited to his patients. Utilizing his understanding of facial structures, he has been able to aid the government in a project to help locate missing children. With an expert status stemming from his medical education and cosmetic surgery career, he assisted with the design of a facial recognition software program to help find children who have been missing for several years.
Dr. Richards holds membership in a number of prestigious medical organizations, including:

American Board of Plastic Surgery
American Board of Surgery
American Society of Plastic Surgeons
National Capitol Society of Plastic Surgeons
Montgomery County Medical Society
For more information about Dr. Richards' facelift revision techniques, contact Ageless Impressions Plastic Surgery Institute, located at 11300 Rockville Pike, Suite 912, N. Bethesda, Maryland 20852. 301-468-3458 http://www.plastic-surgeon.us.
###