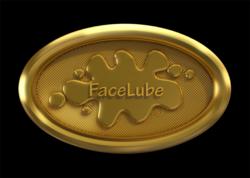 The APEC CEO Summit provide unprecedented opportunities for the American SME community to open dialogue with world leaders and trade ministers on pressing trade issues for SMEs
Los Angeles, CA (PRWEB) November 11, 2011
FaceLube, a line of the best anti-wrinkle cream and high performance anti-aging skin care for men announced today that its Founder, Ms. Candace Chen was invited to attend the Asia-Pacific Economic Cooperation (APEC) 2011 CEO Summit in Honolulu, Hawaii between November 11 ‐ 12, 2011.
The APEC CEO Summit is a prestigious, invitation only business conference that gathers the top academic, business and economic leaders from around the twenty-one APEC economies, of which the United States is a member, and beyond. U.S. President Barack Obama, along with Hu Jintao, President of China and Dmitry Medvedev, President of Russia, are among the world leaders expected at the APEC CEO 2011 Summit.
Additionally, Ms. Chen was invited to be a presenter at the Asia-Pacific Business Advisory Council SME Symposium held concurrently as the APEC 2011 CEO Summit. The SME Symposium is part of the broader Asia-Pacific Business Symposium sponsored by the Pacific Basin Economic Council, the East-West Center and the APEC Business Advisory Council. The SME Symposium is a full-day seminar held to explore opportunities in new technologies and new trade frameworks, such as free trade agreements and will also cover issues such as business ethics and protection of intellectual property rights. In addition to expert panel sessions, participants will also hear from leading government and business figures in a series of speeches and presentations focusing on the changing business environment for SMEs.
"I am honored to be invited as an official member of the American delegation, representing our nation's small business community. The APEC SME Symposium and APEC CEO Summit provide unprecedented opportunities for the American SME community to open dialogue with world leaders and trade ministers on pressing trade issues for SMEs and connect with our APEC counterparts and CEOs from hundreds of major Asia Pacific companies", states Ms. Chen.
About FaceLube.com – FaceLube.com is a distributor of high performance male grooming products, the best skin care for men, the best face cream, best facial moisturizer, and the best anti-aging cream for men. FaceLube was founded by Candace Chen, a small business advocate and 20-year veteran of the automotive industry. Her company is an equipment supplier to many of the top names in the automotive industry. Among her many honors, she is an appointed trade policy advisor on SMEs (Small & Medium Sized Enterprises) to two cabinet level officials - the U.S. Secretary of Commerce and the U.S. Trade Representative. Ms. Chen is a small business advocate whose work includes helping to level the playing field abroad for small American manufacturers. Ms. Chen is a Next Generation member of the Pacific Council on International Policy, the western affiliate of the Council on Foreign Relations.
For more information visit http://www.facelube.com
###