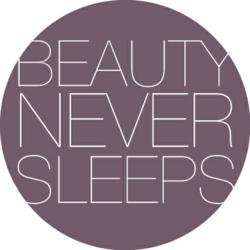 Bailey's beauty philosophy resonates with FaceLube. FaceLube is not about spackling on layers of face creams to achieve results. The Bailey Cosmetic line and FaceLube are fine examples of how simplicity and performance work hand in hand.
Los Angeles, CA (PRWEB) November 16, 2011
FaceLube Automotive, the new line of best masculine men's grooming and men's anti-aging skin care sold at automotive retail locations will support the Beauty Never Sleeps Bailey Cosmetics charity event to raise funds and awareness for the McNally House Hospice. Beauty Never Sleeps is led by a group of top beauty and fashion experts, including top Canadian fashion designer Brian Bailey, fashion industry staple Moe Kelso, renowned celebrity make-up artist Maryellen Howe and celebrity photographer Richard Sibbald. Together, their passion for women's well-being extends far beyond the everyday woman on Main Street to those of her loved ones in need of high quality and compassionate end-of-life care for the terminally ill.
On December 1, 2011, the Beauty Never Sleeps Bailey Cosmetics charity event will return to the Canadian Niagara Region to host 150 women who are eager to enjoy an exclusive fashion and beauty TUNE-UP just in time for the holidays and learn about the latest trends in women's beauty, fashion, health and wellness. Co-hosted by Canadian Fashion Designer and Project Runway mentor Brian Bailey and Moe Kelso, Style Coach and regular fashion expert on CBC's 'Steven and Chris', the talented duo will take the stage to inspire and empower women with their insights and philosophy on the latest in holiday beauty and fashion trends. Participants will also enjoy real-time fashion, makeup & hair makeovers. Proceeds from ticket sales will benefit the McNally House Hospice, located in Grimsby. The event is open to the public, but space is very limited.
The McNally House Hospice is a free-standing, home-like residence that provides free 24-hour specialized palliative care to people living with a terminal illness. The hospice is a non-profit organization serving the Niagara West communities of Grimsby, Lincoln and West Lincoln. Along with the highly skilled professional staff, McNally has 150 volunteers who give of their time and talents each week to help the residents and their families deal with some of life's greatest challenges. In addition, the volunteers take on everything from administrative and patient support, meal preparation, gardening and lawn upkeep to housekeeping and laundry.
"There's a lot of synergy between Beauty Never Sleeps and FaceLube. The Bailey Cosmetic line was designed for simplicity and easy application to bring out a woman's natural beauty". States Candace Chen, FaceLube founder. "FaceLube's three step anti-aging system for men's skin care is built from the ground up for masculine men to deliver realistic and sustainable results - without the requisite hype, the fine-print and confusing array of feminized anti-aging products on department store shelves".
Ms. Chen explains that, "Bailey's beauty philosophy resonates with FaceLube. As a woman, I appreciate that the Bailey Cosmetic line isn't there to make me look like I've just been to the kabuki theatre or got my face done at the make-up counter. And FaceLube is not about spackling on layers of face creams and face moisturizer for men to achieve results, nor prodding men for lessons at the beauty counter on taking care of his face. The Bailey Cosmetic line and FaceLube are fine examples of how simplicity and performance work hand in hand."
Ms. Chen adds that, "the FaceLube male grooming line has been well received in Canada. We are delighted to have this opportunity to give back to the local community and proud to be a sponsor of this very worthwhile charity event."
FaceLube Best Skin Care For Men will support this event by donating the FaceLube Germany Best Men's Skin Care kit for the silent auction, helping to publicize the event and will further donate a portion of the proceeds from sales on FaceLube.com that utilize a special promo code and discount earmarked for participants of the charity event.
Beauty Never Sleeps Inc. is the manufacturer of Bailey Cosmetics, a high quality custom cosmetics line created for real women who want a quick and simple beauty routine, that provides a fresh, polished look. Ideal for women of all ages and skin tones, the Bailey Cosmetics mineral makeup line is easy to apply and enhances her natural beauty. Bailey Cosmetics is committed to delivering a superior makeup line that combines the best of modern cosmetics science with the expertise of makeup artistry. Composed of the purest grade minerals, Bailey Cosmetics have no parabens, no bismuth oxychloride, no nano-particles, no micronized particles, no talc, and no fragrance.
For more information visit http://www.beautyneversleeps.com and http://www.facelube.com
About FaceLube Automotive – FaceLube Automotive is a distributor of high performance masculine men's grooming, the best skin care for men, the best face moisturizer for men and the best face cream for men. FaceLube Automotive was founded by Candace Chen, a 20-year veteran of the automotive industry. Her company is an equipment supplier to many of the top names in the automotive industry. Among her many honors, she is an appointed trade policy advisor on SMEs (Small & Medium Sized Enterprises) to two cabinet level officials - the U.S. Secretary of Commerce and the U.S. Trade Representative. Ms. Chen is a small business advocate whose work includes helping to level the playing field abroad for small American manufacturers. Ms. Chen is a Next Generation member of the Pacific Council on International Policy, the western affiliate of the Council on Foreign Relations.
###