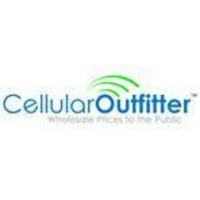 Irvine, CA (Vocus) October 12, 2010
Cellular Outfitter, Inc. has spent the past several years building a reputation as the online leader in wholesale cell phone accessories. Now the e-commerce company has expanded its business model to include unlocked cell phones for sale at wholesale prices on their website. The company carries phones from every major manufacturer, including Apple, Blackberry, HTC and Motorola to name a few. They also offer a wide array of phones ranging from a basic handheld to some of the hottest phones on the market like the Samsung Vibrant. In total, CellularOutfitter.com offers more than 200 different cell phone models on their website.
By offering unlocked cell phones, Cellular Outfitter is providing customers with an extensive selection of phones that are compatible with most GSM (SIM card based) networks. There is a growing number of people moving away from long term contracts and exploring pre-paid options. Even the four major US carriers offer some form of pre-paid service plans. Unfortunately, the selection of phones offered on those pre-paid plans is extremely limited, especially when it comes to Smartphones and touch screen phones. By offering unlocked cell phones at a wholesale price, Cellular Outfitter offers an exponentially larger selection of phones at competitive prices.
About Cellular Outfitter –
Established in 2003, Cellular Outfitter has carved out its own niche in the cell phone accessories market by offering quality cell phone cases, faceplates, screen protectors and other accessories at wholesale prices. The startup company has seen consistent growth since day one, and by expanding into the unlocked cell phone market, plans to tap into a growing segment of the industry to take them to the next level. At the core of their business is the belief that customers shouldn't have to sacrifice selection or quality for a great price. Cellular Outfitter's product line exceeds 30,000 items all offered at wholesale prices.
###