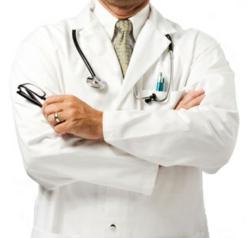 The pain doctors at Arizona Pain Specialists are Award Winning and Board Certified and are experts in facet injections. Call (602) 507-6550 for appointments.
Phoenix, AZ (PRWEB) May 10, 2012
The best pain management doctors in Arizona, Arizona Pain Specialists, are now offering facet injection treatments at all of their locations throughout the Phoenix metropolitan area. These pain management treatments can reduce chronic neck and back pain treatment months and are performed as an outpatient. New patients are being scheduled at (602) 507-6550.
Facet injections are the most common treatment in all of pain management with the potential to reduce chronic neck and back pain treatment for lengthy time periods. Additional pain management services at the Arizona pain clinics include medication management and interventional treatments such as radiofrequency ablation along with chiropractic and physical rehabilitation treatment.
Chronic pain in United States affects over 115 million Americans which is over 30% of the US, according to an Institute of Medicine report from last year. The best Arizona pain clinic in the state, Arizona Pain Specialists, is now offering the most modern treatments such as facet injections "in house" at all of its Valley wide clinics. Patients do not need to visit an external surgery center to obtain their procedures. Arizona Pain has all of its office space and procedure centers under one roof across the Valley.
Comprehensive pain management involves medications, steroid injections, and physical rehabilitation along with alternative treatments such as acupuncture, chiropractic and spinal decompression therapy. Arizona Pain Specialists offers all of these options with Award Winning, Board Certified pain doctors and Chandler chiropractors. Arizona Pain Specialists offers these treatments at all locations serving the greater Phoenix metropolitan area along with Chandler, Glendale, Scottsdale, Mesa, Tempe, and more.
In addition, Arizona Pain is one of the few pain clinics in the US to be offering stem cell injections as part of an FDA clinical trial evaluating stem cell injections for low back pain due to degenerative disc disease.
Research studies looking at facet injections have shown anywhere between a 50% to 90% good to excellent results for both neck and the low back.
"The pain doctors at Arizona Pain Specialists are Award Winning and Board Certified and are experts in facet injections. These doctors perform this proven procedure to bring pain relief and hope to a lot of suffering individuals who were on the brink of needing surgery while dealing with depression. These blocks may decrease narcotic needs and let people get back to playing with their kids and working," said David Greene, CEO of the Arizona Pain Network.
The procedure fits in nicely with comprehensive Arizona pain management, which is the new gold standard for pain management treatment that Arizona Pain Specialists has embraced. This includes well-rounded and individualized therapy options such as medication management options, physical rehabilitation chiropractic, interventional treatments such as injections and the radiofrequency procedure, along with additional alternative options such as spinal decompression therapy and acupuncture.
Those interested in exploring pain relief with facet injections should call 602-507-6550 to schedule an appointment today.