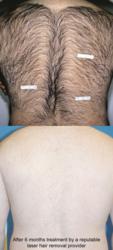 Facial Attraction urges consumers to choose a reputable provider for safe, effective laser hair removal.
Melbourne, Victoria (PRWEB) April 02, 2012
With an ever-increasing amount of consumers opting for laser hair removal, Melbourne specialists Facial Attraction have issued a response to a recent current affairs television program that shocked viewers with depictions of painful laser burns and spread of infection on an acne sufferer. According to this leading clinic, the primary issues revolve around the use of cheaper equipment and largely inexperienced and under trained operators.
"This report highlights the danger of selecting your laser hair removal or laser skin treatment provider based purely on price or convenience. Outlets vary considerably, and experience counts for everything," stresses Kirsty Warren, Clinic Manager.
"Choosing the right service provider for your cosmetic and therapeutic treatments is a major decision. After all, you are entrusting your skin, face and body to someone else."
A growing number of beauty salons across the country are losing out on profits due to the emergence of massage parlors and nail salons that utilize a low-cost model.
In their search for new revenue streams, many salons are investing in cheap machines that generally cost under $5,000. This is in stark contrast to the equivalent used by Facial Attraction, which cost close to $100,000 each.
In fact, the equipment used by the accredited and highly skilled clinicians at Facial Attraction is medical grade and is supplied by the company who invented and holds the patent for laser hair removal.
Ms Warren elaborates on this point, saying, "Cheap equipment can have a high degree of variability in power output and wavelength which can lead to serious problems, particularly in the hands of people who haven't had sufficient training or experience."
In addition to the hazard of burning and overtreatment, under treatment can also cause dissatisfaction for the consumer. Because whilst they may not be harmed, they won't be receiving the intended results, will be left out of pocket, and be potentially disillusioned with the treatment in general.
To this end, Facial Attraction is strongly committed to going beyond industry training standards so that each clinician can achieve optimal results for customers based on individual treatment plans.
Facial Attraction is widely considered to be experts in the field and can provide a range of information for any consumers seeking clarification on laser hair removal. Melbourne residents can visit any of their 10 locations or contact the company direct on 1300 735 234.
In summary, Ms Warren states, "It's incredibly important that consumers choose an experienced and reputable laser service provider. There is an enormous degree of variation which requires greater skill by clinicians to achieve the results you want".
"The opinion that no matter where you go, you're going to get the same level of quality treatment couldn't be further from the truth. Quite simply, if you're basing your decision purely on price and not doing your homework on the credibility of the provider, then all I can say is buyer beware."
For more information on laser treatments, visit http://www.facialattraction.com.au
About Facial Attraction
Operating since 2003, Facial Attraction Skin and Laser Clinics Melbourne are experts in providing specialty advice in laser hair removal and skin rejuvenation, skin health and non-surgical cosmetic treatments.
Their fully qualified and accredited Laser clinicians, nurses, dermal clinicians and doctors operate at 10 convenient locations throughout Melbourne using the safest and most effective medical grade Laser / SIPL technologies available.