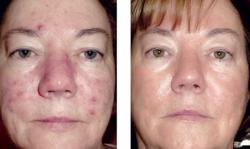 As stress levels rise, it is crucial to make time for regular skin checkups and have an effective home skincare routine to combat personal and environmental stressors.
Melbourne, Victoria (PRWEB) November 26, 2012
Melbourne based laser hair removal, acne treatment and skin specialists, Facial Attraction Laser and Skin Clinic, have issued a simple, yet emphatic health appeal - like a car, it is crucial to make time for regular skin checkups and have an effective home skincare routine to combat personal and environmental stressors. This follows the release of a study by Global workspace provider, Regus which found that 38 per cent of Australians studied have been impacted by increased stress in the last year, with almost 50 per cent citing personal finances or work-related issues such as long hours, heavy workloads and job insecurity as the leading cause.
As Dermal Clinician and Clinic Manager of a Facial Attraction Melbourne Laser Clinic, Kirsty Warren explains, "While the skin is complicated, every mole, spot, bump and scale is in a very specific spot on your body due to numerous factors – and this definitely includes your mental state."
"So if you're like one of the Australians recently studied who have cited work and money as the top causes of stress it can show in your skin. Other factors include emotions like anger, guilt and hatred which all negatively impact your skin and body health, as well as environmental influences such as bad lighting, excessive sun exposure, pollution, poor water quality and damaging skin products. Not to mention diet which we believe to be the biggest contributor next to stress."
The team at Facial Attraction implore the public to look deeper into their skin's imperfections - to view them as a warning sign as well as an indicator of what is happening beneath the surface.
As Ms Warren reveals, "No one part of your body acts independently with another. In fact, most skin conditions are side effects of a bigger problem elsewhere in the body. So many systemic diseases have associated skin abnormalities, however this is not a generally accepted view from our medical community and therefore the widespread approach to skin conditions has been flawed."
"Rather than addressing the causes of these problems, we are usually addressing symptoms like redness, flaking or swelling. A great example is acne. 99% of acne conditions are related to poor colon health yet a primary treatment for acne is antibiotics - one of the colon's biggest toxins."
The Mediiskin Difference
The Mediiskincare range, available at Facial Attraction, has developed a strategy for transforming and correcting the skin that is based on science but is a paradigm shift from what most companies propose.
Mediiskincare products fit into the 'cosmeceutical' category - a world apart from cosmetics which predominantly have no real benefit for the skin. In simple terms, the Mediiskincare range is essentially like a medicine or a tablet that is applied topically rather than being ingested.
"The idea behind Mediiskincare is that we work with the skin. The core concept is simple; the skin is operating at its highest potential at all times and therefore one should not attempt to interfere with its normal function but rather assist it in the healing process," explains Ms Warren.
"So make sure you read the telltale signs of stress and look deeper. To undo the effects of the pressures in your life and have beautiful, healthy skin for your Christmas and Festive Season functions it is important to make a consultation now with a skin specialist."
For advice on skin health, permanent hair removal, acne treatment or for more information on Facial Attraction's clinically proven active skin care range, visit http://www.facialattraction.com.au
About Facial Attraction
Operating since 2003, Facial Attraction Laser and Skin Clinics Melbourne are experts in providing specialty advice in laser hair removal and skin rejuvenation, skin health and non-surgical cosmetic treatments.
Their fully qualified and accredited Laser clinicians, nurses, dermal clinicians and doctors operate at 10 convenient locations throughout Melbourne using the safest and most effective medical grade Laser / SIPL technologies available.