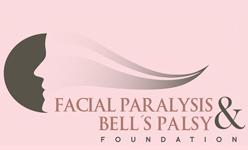 Los Angeles, California (PRWEB) November 17, 2011
On Saturday, November 12, The Facial Paralysis & Bell's Palsy Foundation held a special support group meeting and walkathon at Ocean View Park in Venice, CA to raise awareness for the disease and the support group. The event was open to the public, with a special invitation to those dealing with facial paralysis. The event had a substantial turnout and raised a sizeable amount of money for the support group.
"Many of the attendees who suffer from facial paralysis had never met another person with the disease before, and found solace in knowing that they are not alone. The event gave people the chance to share their stories and find inspiration and hope from each other," said Dr. Babak Azizzadeh, founder of the Facial Paralysis & Bell's Palsy Foundation. Additionally, special guest speaker Mary Jo Buttafuoco, who was left with facial paralysis after her husband's mistress shot her in the face and successfully underwent facial reconstruction surgery with Dr. Azizzadeh, shared her experiences with traumatic facial injury, including facial paralysis and hearing loss, and her journey back to health.
Dr. Azizzadeh founded the Facial Paralysis & Bell's Palsy Foundation in 2008 with the mission of providing a network of information, education and support to people of all ages who suffer from Bell's Palsy and permanent facial paralysis. This is the first support group of its kind in the United States. The group aims to continue to increase awareness for the disease, raise money for research and to help provide surgery and treatment for those who cannot afford it. In 2012, the foundation hopes to create more support groups and walkathons all over the country.
Dr. Babak Azizzadeh, the founder of the Facial Paralysis & Bell's Palsy Institute and the Chairman and Director of the CENTER for Advanced Facial Plastic Surgery in Los Angeles, is a Harvard-trained facial plastic surgeon, specializing in cosmetic and reconstructive plastic surgery of the face, eyes and nose. He is double board-certified by the American Board of Facial Plastic and Reconstructive Surgery as well as the American Board of Otolaryngology-Head & Neck Surgery. His expertise in cosmetic and reconstructive plastic surgery has made him one if the most sought-after surgeons in the country.
He has written 5 medical textbooks, lectured around the world and been featured in national media outlets including The Oprah Winfrey Show, The New York Times and Discovery Health for his extensive knowledge in facial plastic surgery.
Located in the heart of Beverly Hills, the CENTER provides our patients the most comfortable and technologically advanced facilities in the field of medicine. For more information about the Facial Paralysis & Bell's Palsy Foundation visit http://www.facialparalysisinstitute.com/foundation
###