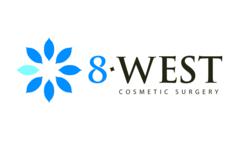 If a patient is an avid skier, for instance, winter may be not be the best time for rhinoplasty," says Dr. Buonassisi. "If it's easier to book time off from work or school in summer, consider that season when scheduling surgery
VANCOUVER, B.C (PRWEB) February 27, 2013
Facial plastic surgeon Dr. Thomas Buonassisi provides new tips to help patients recover in comfort after rhinoplasty
One of the most difficult things about rhinoplasty can be the down time. Not only does the first week of recovery after surgery mean a cast on the nose, patients must rest and avoid all strenuous activity in order to heal.
"This often means being 'stuck' at home, which may sound less than ideal," says Dr. Buonassisi. "Fortunately, there are certain steps a patient can take ahead of time to transform his or her home into a recovery haven and keep cabin fever to a minimum."
1. Fill prescriptions for antibiotics and/or painkillers prior to surgery so these important meds are on hand as soon as the patient returns home. He or she can also purchase Polysporin ointment (not cream) and saline nose mist (not rinse) to help the healing process.
2. Stock up on drinks to stay hydrated. Cool liquids will feel best in the first days of recovery when the swelling is at its worst.
3. Fill the fridge with healthy snacks. While patients are free to eat what they wish post-surgery, many will find sticking to guilt-free foods feels best when doing a minimum amount of exercise.
4. Prepare some soft, bland meals in advance to keep cooking to a minimum.
5. Patients must keep their heads propped up after surgery to help bring the swelling down. Since it takes time to get used to this position patients can gather extra pillows ahead of time to test what feels comfortable.
6. Rent or download movies and TV programs or borrow books from the library to help stay occupied and entertained post-surgery.
7. Patients planning to work or study from home during their recovery should ensure they have all tools, materials and instructions needed ahead of time.
8. Place scented candles or air fresheners (long-lasting plug-ins work well) around the home. While gauze under the nose is necessary to catch any stray droplets of blood, patients who find its odour unpleasant may want to mask it.
9. Pre-schedule visits from family and friends – perhaps once or twice daily – to provide entertainment and help with any small chores the patient may not be able to do alone.
10. Patients may wish to plan their post-surgery "disguise" in advance, particularly if being seen in public with a cast makes them uncomfortable. Getting up and walking can help speed a patient's recovery, and baseball hats, sunglasses and scarves make good cover-ups.
Finally, patients should carefully consider work/school schedules as well as favourite hobbies/activities prior to booking their surgery.
"If a patient is an avid skier, for instance, winter may be not be the best time for rhinoplasty," says Dr. Buonassisi. "If it's easier to book time off from work or school in summer, consider that season when scheduling surgery. Just be sure to call the surgeon with plenty of time to spare – the odds of patients getting their preferred dates increase the sooner they get in touch."
About 8 West Cosmetic Surgery: 8 West Cosmetic Surgery is a premier cosmetic plastic surgery practice located in beautiful Vancouver, B.C. Dr. Thomas Buonassisi is a board-certified facial plastic surgeon who focuses his practice exclusively on cosmetic surgery from the neck up: nose, face, neck, eyes and ears. He completed his fellowship training with leading cosmetic facial surgeons in the United States and Australia. He is widely regarded by his medical peers as an expert facial and nasal surgeon. To consult with him, call 604-733-1669 or visit http://www.8west.ca.