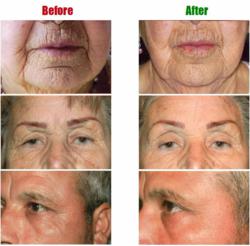 it became evident that Amazon.Com rules when it comes to marketing a quality product at retail pricing
Tampa, FL (PRWEB) March 01, 2012
For several months, Home Business leader Liberty Health Network, LLC (LHN) has been evaluating different online marketing portals for their products. While Google Wallet and Amazon.Com sales have been stellar, the company has been disappointed with the auction house sales platform.
"After several months, it became evident that Amazon.com rules when it comes to marketing a quality product at retail pricing," says LHN's Chief Operating Officer Russell Bly. "Amazon and Google Wallet customers love our at-home facelift mask. But they also have been purchasing other LHN products in record numbers. It just seems that the Auction / Buy Now model did not work well for our product line," Bly said.
"Cost of acquisition was just too high," said Tracy Grevert, Chief Financial Officer with LHN. "By the time we factored in order processing costs, display option costs, commission costs from both eBay and PayPal, it became obvious that this was not a good fit for us. Adding in the difficulties of dealing with PayPal as a payment processor, the decision to abandon eBay became much easier," Grevert stated.
As LHN continues to offer not only their Facial Skin Care Products, but also their complete Mortechem-Free Nutrition Product Line on Amazon, Google Wallet and direct from the corporate web site.
About Liberty Health Network, LLC
Liberty Health Network is one of the nation's leading Direct and Internet Marketing companies with a state-of-the-art Global Distribution facility in Tampa Bay, Fl. For 12 Years, the Liberty Health Network name has been synonymous with high quality Mortechem-Free Nutritional Supplements, Anti Aging Skin Care, and Internet Web Applications. The statements made on this website have not been evaluated by the Food & Drug Administration. These products are not intended to diagnose, prevent, treat, or cure any disease.
Businesses or Individuals interested in distributing Liberty Products or requiring more information on this topic should contact Chief Operating Officer Russell Bly at (813) 774-8191 or e-mail at office(at)libertyhealthbiz(dot)com.
###