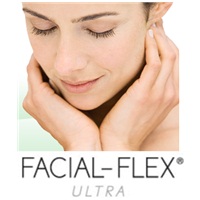 The success we have had with social marketing has opened our eyes to a cost effective option for promoting our products to the consumers who need them. We look to expand our social marketing efforts in 2013 in hopes to grow the business
Blue Bell, PA (PRWEB) December 11, 2012
Facial Concepts, Inc., innovator of Facial-Flex, the leading facial exercise and toning system, offered a 10% discount and a free DVD for purchases made at http://www.facialflex.com on Black Friday and Cyber Monday. The system normally retails at $38.00 and the instructional DVD at $16.00, providing consumers a total savings of $19.80. The offer was announced on PRWeb and through social marketing on Twitter and Facebook, resulting in increased sales Black Friday and Cyber Monday.
Even though Facial-Flex is the leading facial exercise and toning system offering natural non-invasive alternatives to recapture the facial contours of youth, something the mass public can benefit from, it is still a small business fighting for space in the social arena. Facial Concepts has aggressively engaged the social sphere through relationship building, marketing and promotion this year.
With a healthy Twitter following, Facebook presence and attractive web site offering products through e-commerce, Facial Concepts has rose to the social occasion and reached a whole new audience in the process. While larger corporations have massive marketing budgets, small businesses have turned to social engagement and marketing to convert followers and friends to active consumers, something Facial Concepts has done successfully this holiday season.
"The success we have had with social marketing has opened our eyes to a cost effective option for promoting our products to the consumers who need them. We look to expand our social marketing efforts in 2013 in hopes to grow the business." Jill Abrams Lapensohn, Marketing Consultant
To learn more about Facial Concepts, Inc. and our products visit us at http://www.facialflex.com.
About Facial Flex:
Facial Concepts, Inc. (FCI) was formed in 1989 to develop a patented facial rehabilitation device that increases oral-motor muscle strength called the Facial-Flex®. Facial-Flex® is a FDA registered medical device for exercising muscles of the face, chin and neck. This product evolved from a device originally designed for rehabilitation of facial burn patients then further developed for the use of esthetic benefits and facial muscle toning. Facial Concepts, Inc. is proud to offer this safe and effective alternative to plastic surgery.