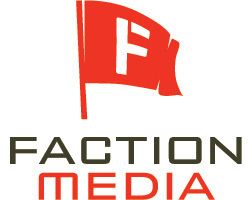 This campaign wasn't about impressions, clicks or conversions. It was about preserving the Search equity associated with a proliferation of micro-sites targeted at disparate market segments. It signifies liberation for marketers: leverage your past efforts and capitalize on your Search investment
Denver, CO (PRWEB) June 12, 2008
Faction Media has earned the International Business Marketing Association Silver Sledgehammer award presented to the "best of the best" in B2B marketing in the Online/On-air award category, for work performed on behalf of Denver-based Johns Manville. This is the first time in BMA history that a Search Marketing campaign has won the category, marking a watershed in the way marketing is accomplished, measured and appreciated.
The digital marketing agency took top honors in the 2008 BMA International Pro-Comm Award competition, the oldest and one of the most respected business-to-business marketing awards in the industry for their "Search Consolidation" campaign.
"It's a sign of the times. We're very exited to see Search win the category and congratulations to Faction Media for being ahead of the curve," said Thor Harris, BMA's Vice President of Recognition Programs, who said he was "elated" by the campaign.
The annual BMA Pro-Comm Awards competition recognizes exceptional work produced that "demonstrates the ability to transform ideas into effective information that produce results," according to the BMA standards.
Faction Media was honored for a campaign that successfully increased the Search Engine Marketing footprint for Johns Manville while negating the threat of lost organic Search traffic. The campaign was entitled, "Consolidation of Multiple Web Sites Threatens To Diminish Organic Search Visibility, Rankings and Traffic."
All strategy, creative, production, and dissemination of the campaign was executed by Faction Media, a full-service digitally-led marketing solutions agency based in Denver. Agency founders Steve Riegel, Dave Greves, Aaron Batte spearheaded the campaign.
"This campaign wasn't about impressions, clicks or conversions. It was about preserving the Search equity associated with a proliferation of micro-sites targeted at disparate market segments. It signifies liberation for marketers: leverage your past efforts and capitalize on your Search investment," said Greves.
"This recognition is really a testament to the BMA organization and its leadership. There are many marketing organizations, and unfortunately, many marketers who regularly fail to understand the abstract nature of Search and its potential," said Riegel. "We'd like to thank the BMA for the Silver Sledgehammer award, the recognition, and their continued efforts in spearheading this vital industry competition."
Business Marketing Association
Started in 1922, today's Business Marketing Association (BMA) works to increase the importance, impact and value of marketing in businesses worldwide. BMA is the only professional organization with an exclusive focus on business-to-business marketing and its key drivers: Customer engagement and relationships, product and service innovation, value pricing, channels, online/offline marcom, and analytics. BMA's members represent state-of-the art expertise in business-to-business marketing and communications, and share best practices for the benefit of the global business community.
Faction Media
Faction Media is a full-service digitally led communications agency that helps clients compete, evolve and grow in an increasingly complex and fragmented marketplace. Faction provides digital strategy, audience insight, creative services, interactive development, search marketing, performance analytics and marketing optimization to Fortune 1000 companies including some of the largest and most innovative businesses in the World.
Faction Media's Unified Marketing™ approach combines new and evolving interactive tools with traditional channels to identify, build and execute the most effective and successful brand and demand generation campaigns. A commitment to performance accountability, technology, and creative innovation has defined Faction Media's place as a leader in Business-to-Business communications and marketing.
For more information on Faction Media visit factionmedia.com.
http://www.FactionMedia.com
Media Contact: Wendy Manning
Phone: 720-529-4850
E-mail: Wendy@VolumePR.com
# # #