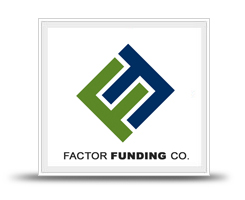 Factor Funding Company is always striving to assure their customers are able to make informed financial decisions.
Houston, TX (PRWEB) March 06, 2012
Factor Funding Company announces the redesign of its website and the addition of new resources centered around cash flow management and business finance. The new site is built to educate business owners about the invoice factoring process as well as take advantage of new channels like social media. The new, content rich site offers a variety of educational resources. Small business owners can browse the site for information, fill out applications and qualify for financing without leaving the comfort of their workplace or picking up the phone.
"Factor Funding Company is always striving to assure their customers are able to make informed financial decisions regardless of how much experience they may have with small business funding options," says Daniel Eke, Founder and President of Factor Funding Company. "A number of informative business funding articles have been made available free of charge to make certain our customers have the best experience possible."
The new website showcases Factor Funding Company's comprehensive services and specialties including invoice factoring, purchase order funding, equipment finance, asset based loans, merchant cash advances, settlement funding and transportation/freight bill funding. The new site features a wide range of business owner resources including a free downloadable "Intro to Factoring" whitepaper detailing every facet of the factoring process. The Factor Funding blog offers useful information on a variety of financial topics.
"At Factor Funding Company we believe that an informed customer is our best customer which is why we go to great lengths to provide a wealth of resources and information on our website," Eke said. "Our new website is an important step in Factor Funding Company's efforts to provide a set of comprehensive offerings for our clients. Now we are better positioned to deliver even more extensive financial solutions to our client."
About Factor Funding Company
Factor Funding Company is a Houston-based small business funding service and a leader in helping young and growing businesses including start-ups, minority and women-owned companies to meet cash flow needs. Factor Funding Co provides fast and reliable cash flow solutions to manufacturers, wholesalers, distributors, service companies and a host of other industries through creative funding techniques that will enables them to extend terms to new and existing customers to sell more, deliver more and improve their bottom line.