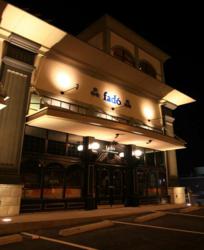 Atlanta, GA (PRWEB) April 18, 2013
This Saturday, April 20th, Fado Irish Pub located at 273 Buckhead Avenue celebrates its 17th year as an establishment with a huge party. The "Stella"bration as they are calling it kicks off at 6PM. Not only is the celebration a way to commemorate the pub's 17 great years, but it is also an appreciation for all the customers who have kept Fado alive. A DJ will be playing everyone's favorites to sing along to and there will be raffle prizes throughout the night. Fado is offering complimentary appetizers from the new menu and Stella Artois pints for $4. As an extra bonus, customers will have four chances throughout the night to win a pint of Stella everyday for a year.
History of Fado Irish Pub Atlanta:
Fadó Irish Pub in Atlanta is the original of the 14 locations nationwide and for 17 years now it has served as the meeting place for all kinds of Atlantans including European sports fans watching an early morning soccer match, young professionals enjoying an after work Happy Hour, or families coming in to enjoy some authentic Irish fare.
Fadó is an Irish term meaning 'long ago'. Fado tells the tale of Ireland's rich and celebrated Pub culture - a culture of hearty food and drink, good music, warm hospitality and friendly banter. In the tradition of Irish Pubs today and long ago, it's the Irish spirit that makes a Fadó.
The original Atlanta Fadó opened in January 1996 at the corner of Peachtree Road and Buckhead Avenue and became an instant hit with the people of Atlanta.
The original Fadó closed on 20 October 2007 to help make way for a new development in Buckhead - the Streets of Buckhead.
The new Fadó opened to the public on 11 March 2008. The new three-level venue was created in Dublin by the Irish Pub Company and was shipped to Atlanta during the winter of 2007.
The rooftop deck is a modern day touch; we didn't think the whole pub should just feel like Ireland.
With lots of room, it is a great place for lunch, dinner, happy hour, late night fun and corporate or private events. We are also the home of undoubtedly the best pint in Atlanta.
Irish pubs have always been the social center for their communities -- Fadó continues that fine Irish tradition.