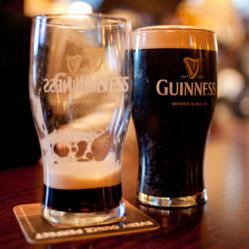 Chicago, IL (PRWEB) January 22, 2013
Fado Irish Pub, located in the heart of downtown Chicago's River North neighborhood, is hosting a Valentine's Day party that is fun for both singles and couples. The "Red Light, Green Light" party is a fun and easy way for singles to meet while couples can still go out for a good time.
Upon arrival, guests that are single receive a green necklace and guests that are couples receive red necklaces. It is a good ice breaker and way to avoid the awkwardness of hitting on someone with a significant other! The party starts at 10pm with live music from Final Day then DJ Ram comes on at 10:30 and spins all night.
There is no cover charge and great drink specials off the Late Night drink menu all night!
About Fado Irish Pub:
Fado Irish Pub is distinguished by genuine Irish hospitality, quality and craic (Gaelic for good times). Fado is located in the River North section of Chicago. Our decor and friendly staff evoke images of the great old pubs of Ireland whereas our style of operating - our music, food, beverages - connects more so with the contemporary pubs and bars of modern Ireland.
Follow us on Twitter @fadochicago
Join us on Facebook
# # #