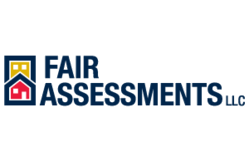 ...empowering the taxpayers...
Atlanta, GA (PRWEB) April 10, 2012
For individuals looking to file a Gwinnett County property tax appeal, Fair Assessments LLC has served Atlanta property taxpayers for several years and an upgrade of its website was a natural progression. Now, in addition to offering superior Georgia property tax appeal services, Fair Assessments is providing taxpayers with education and tools they can use to prepare their own property tax appeals just in time for the 2012 appeal season.
After successfully reducing property taxes for property owners throughout the Atlanta GA metropolitan area, including an average reduction of 22% for 2011, Fair Assessments LLC is giving advice to help taxpayers help themselves. Daniel Jones, Managing Director said, "Fair Assessments can't possibly help everyone during this real estate depression, so we're empowering the taxpayers with all the knowledge we can give them."
Fair Assessments is providing a guide to appealing your property tax assessment, links to various articles and videos that answer some of the most commonly asked questions about the property tax appeal process, as well as the necessary forms to get a property tax appeal started.
Taxpayers can learn how to appeal their property taxes at Fair Assessment's upgraded website at http://www.fair-assessments.com/.
For further information contact Daniel Jones at 404-644-1667.
Contact:
Daniel Jones
Managing Director, Fair Assessments LLC
404-644-1667
Dan.Jones(at)Fair-Assessments(dot)com